News
Star Trek: is a $72.5m opening weekend enough?
The big opening weekend for JJ Abrams' Star Trek reboot is clearly great news for Paramount. But is it enough, and where does the big challenge lie now?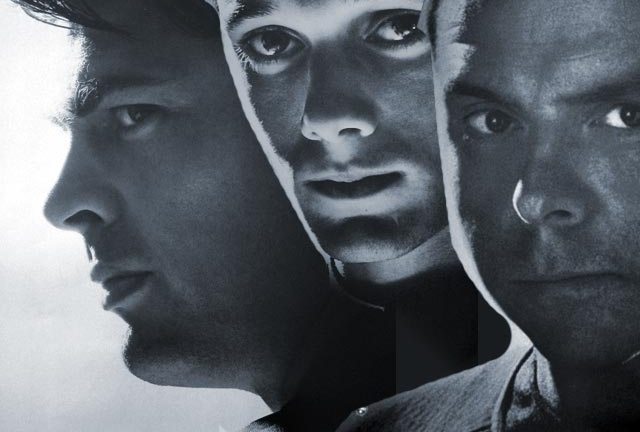 Back in December 2002, Star Trek: Nemesis arrived in cinemas with a comparably weak $18.5m opening weekend. The two previous movies in the franchise – First Contact and Insurrection – had eaten up $30.7m and $22m in their opening bows, and Nemesis went on to become the lowest grossing film in the franchise to date. Its total US box office take was just $43m, and that's precisely the reason why it's taken so long for Trek to make its big screen return.
But heck, it beamed back with a bang over the weekend, reaping a $76.5m estimated opening weekend take. This, in three days, makes it the fifth most lucrative Star Trek movie to date at the box office, and few believe that it won't have topped Star Trek IV's $109m in the next week or two.
So chalk this one up for a success for Paramount, JJ Abrams and the new crew, then? Clearly, and that can't be overstated enough. This was a dormant franchise, believed to have a niche audience appeal and one that lacked mainstream crossover power. To pump a $130m production budget into the film clearly made it a sizeable gamble for Paramount, and it's been rewarded with one of the biggest non-sequel openings of all time, and the biggest number ever for May's second weekend. Throw in the fact that IMAX numbers broke records too, contributing $8.3m to the take and smashing The Dark Knight's $6.3m record in the process, and it's clear that stage one of mission Star Trek revival is complete.
And yet there's still a feeling in there somewhere, as Ron Hogan notes in his box office report, that Paramount may have needed just a little bit more in the kitty.
For the tricky bit lies ahead. Paramount has targeted much of its marketing and promotion for its new Star Trek film at non-Trekkies, figuring that the latter is a ready built-in audience, and – if anything – that it needed to de-Trekkify the perception of the film. It's been billed all along as a massive blockbuster for anyone, as opposed to Star Trek XI, and the decision to move the film's release from last Christmas to this summer was clearly part of the thinking.
The banana skin, though, is next weekend, when we get a further indication of just how successful Paramount has been. The opening weekend for Star Trek was always going to big, given just how much Paramount had ploughed into its blanket promotion, and I was reading estimates before the weekend of numbers anywhere between $50m and $90m. In anyone's book, though, $72.5m has to be appreciated as sizeable, even if $90m would be closer to ideal.
However, the slight tempering of this weekend's celebrations of the numbers has been the fear of a 70%-ish drop for next weekend, which would be in line with the usual expectation for a niche audience picture.
The lessons of Watchmen have been absorbed by every studio in Hollywood, where a $55m opening didn't even result in a total that doubled its initial weekend numbers. Watchmen has stopped at just north of $107m, and Paramount will be eager that Star Trek holds a greater chunk of its audience for weekend two.
The studio, realistically, already has enough in the bank to be confident of the sequel, but it'll be looking for Star Trek to break the $200m barrier now, which would be insurmountable proof that the franchise is back on the mainstream radar. The worst case scenario now would be a 70% drop next weekend, on the way to a total of around $140m. Given that DVD sales are expect to shoot through the roof anyway, that's not going to be a massive headache if it happens, but there's the best chance that big screen Trek has had to dominate the box office here in a generation here, and Paramount is keen to maximise it.
Realistically, Paramount's got to be looking for a 60% drop off at worst next weekend. X-Men Origins: Wolverine, by way of comparison, lost 68% of its audience in its second weekend, and currently sits at $129.6m in the US. It's going to struggle to break $200m on that form, and that's with $85m in the bank from its opening weekend. That's what Paramount will, rightly fear.
Wolverine, of course, was hurt by the arrival of such massive competition a week after its release, and Star Trek doesn't have an easy ride, either. Next weekend sees the release of Angels & Demons (which might potentially struggle, I suspect), with Night At The Museum 2 and Terminator: Salvation the week after that. Ordinarily, it'd only be Terminator that you'd see fighting in Star Trek's territory, but the downside of pitching a mass market mainstream blockbuster is the audience is generally looking for a good night out, rather than something genre-specific.
Thus far, though, that $72.5m is clearly the kind of opening that Paramount would have dreamed of when it first decided to greenlight the project. But now the franchise's core fan base have popped along, as have those after seeing a summer blockbuster on its opening weekend, we really find out just how well JJ Abrams has managed to retune Star Trek into something with huge audience appeal.
So far, so good, but there's no guarantees yet that Star Trek is the huge hit blockbuster – by modern standards – that some of the headlines this morning may suggest…
See also: