News
Star Trek Beyond: Simon Pegg on the Film's Marketing
Simon Pegg is proud of Star Trek Beyond, but wishes it had been sold a bit better...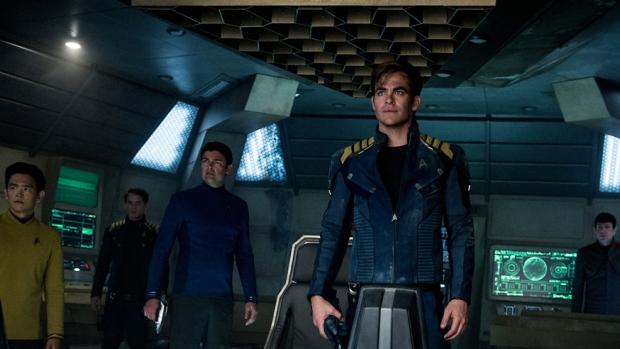 A spoiler for Star Trek Beyond lies ahead
Star Trek Beyond proved a solid success at the box office when it was released in 2016. But its ultimate box office total still fell a little short of the previous two movies. Beyond, of course, co-starred and was co-written by Simon Pegg, and in a new interview with Geek Exchange, he's been looking back with a little regret at the marketing for the movie.
"I think it was poorly marketed to be honest," he admitted. "If you look at a film like Suicide Squad, that was around for such a long time before it finally came out and people were so aware of it. Whereas with Star Trek Beyond, it was left too late before they started their marketing push. It still did great business, but it was disappointing compared to Into Darkness."
He added that he was annoyed by the decision to reveal the use of the Beastie Boys' track "Sabotage" in the trailer, admitted that "I was really angry about that" because it was "our surprise moment in the end."
Instead, it became part of the film's first trailer, a promo that made the movie look "like a boneheaded action film."
However, it's important to note that Pegg's feelings towards Star Trek Beyond are very positive, and it's a film he's very proud of. Just that he feels it could have been sold a bit better…