News
Star Trek 4 In Jeopardy After Chris Hemsworth and Chris Pine Drop Out
Chris Pine and Chris Hemsworth have broken off negotiations to reprise their roles in Star Trek 4.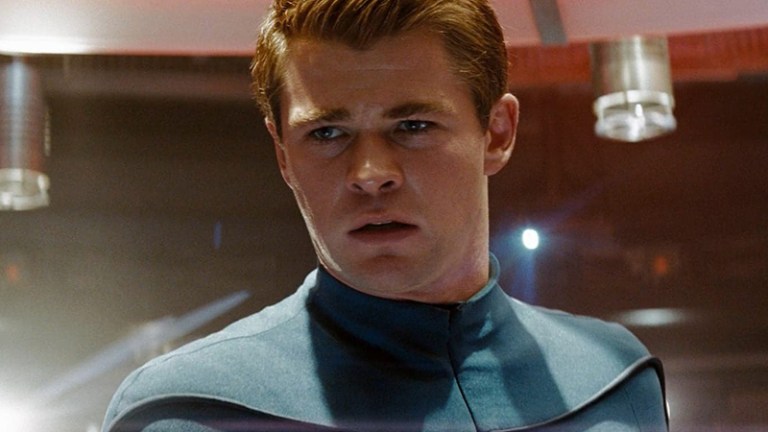 Well, things have certainly changed on the Star Trek 4 front in the last few months. With many rumors flying around about the next installment of the Star Trek reboot series, following Star Trek Beyond, it can be hard to keep track of what exactly is going on with Star Trek 4. Here's everything we know…
While there is a Quention Tarantino Star Trek pitch reportedly still in play at Paramount, the next Star Trek movie will be directed by S.J. Clarkson (The Defenders, Jessica Jones), from a script co-written by J.D. Payne and Patrick McKay, who were both who were both uncredited writers on Star Trek: Beyond.
Paramount CEO Jim Gianopulous announced that the studio has plans for at least two more Star Trek movies. Clarkson's time travel narrative will be one, which leaves the other Star Trek movie up for grabs.
Star Trek 4 Cast
Star Trek 4 has received an unfortunate casting update that may jeopardize the existence of the movie itself. According to The Hollywood Reporter, Chris Pine and Chris Hemsworth have both broken off negotiations with Paramount and will not reprise their roles in Star Trek 4.
The negotiations fell through over, what else: money. Hemsworth and Pine are big genre movie stars in the Marvel and DC universes respectively but Paramount Pictures and Skydance Media reportedly believe that the Star Trek franchise is a cut below the Star Wars and Marvels of the world and wanted to structure pay accordingly. 
The studios were hoping to close the deals with the Chrises and then bring in the remaining crew of the Enterprise, with the exception of the late Anton Yelchin (Chekov). Zachary Quinto, Karl Urban, Zoe Saldana, John Cho, and Simon Pegg were all expected to be back to reprise their roles. Sofia Boutella, who was introduced as Jaylah in Beyond,could be back as well.
read more – Everything You Need to Know About Star Trek: Discovery Season 2
Previously it was announced that Danai Gurira (The Walking Dead, Black Panther) is being considered for a role in the movie (via Deadline). Additionally, That Hashtag Show reports that the movie will feature a new female hero and a female antagonist, and Gurira is being considered for one of those two roles.
All of that is in doubt now though as its unclear if this movie can even continue without Hemsworth and Pine. The characters are so integral to the franchise and this particular movie's plot that it seems silly to recast. The only hope for Star Trek 4 might lie in getting those two back to the negotiating table.
Star Trek 4 Story
Paramount previously shared the following teaser in a press release concerning Star Trek 4: "Chris Pine's Captain Kirk will cross paths with a man he never had a chance to meet, but whose legacy has haunted him since the day he was born: his father." 
Hemsworth's George Kirk seemingly died in the opening minutes of Star Trek, so it would be interesting to see how the writers plan to bring him back for the father-son adventure. Would this perhaps be Indiana Jones and the Last Crusade in space? 
read more: What We Know About the Future of the Star Trek Movies
Talking to MTV News last year about Star Trek 4,Chris Hemsworth admitted that he is also in the dark about what George Kirk's return might look like, saying he "honestly [doesn't] know" how Kirk will come back (i.e. doppelganger, evil Kirk robot, or some time-wimey explanation).
That being said, Hemsworth did sound excited to appear in the film, saying: "I've spoken to J.J. [Abrams], and he has an amazing pitch on the whole thing." 
read more – The Essential Episodes of Star Trek: The Next Generation
Jennifer Morrison, who played Winona Kirk, aka George's wife and James' mother in Star Trek, spoke on the subject at Calgary Expo (via ComicBook.com).
"As an actor, I think it is incredibly difficult to play the role of a mother who just gave birth to James Tiberius Kirk, knowing that your husband is 36 seconds away from death, basically…" said moderator Garrett Wang.
Morrison interrupted, saying "Supposed death." Adding with a smile: "Just saying." Does Morrison know something or is she just being silly? Seems like she knows something…
Star Trek 4 Release Date
No release date has been announced for the sequel, should it go forward, but we'll update this as soon as we have info.