News
Stallone on future of Rambo, his feud with Schwarzenegger
Rambo 5 looks like it's back on the table, and Sylvester Stallone has been talking about his rivalry of old with Arnold Schwarzenegger, too...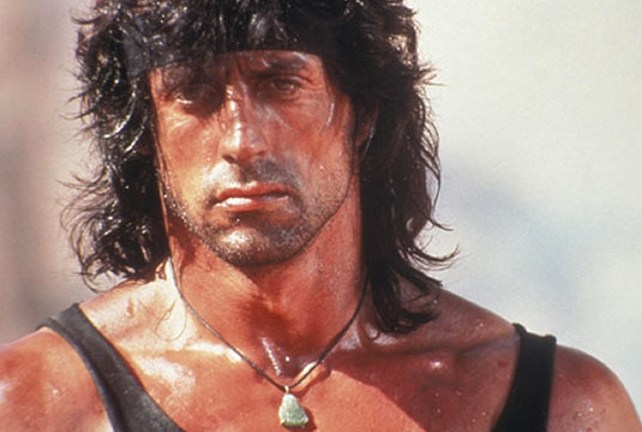 It looked like the chances of a fifth and probably final Rambo movie had all but disappeared, with Sylvester Stallone seemingly cooling on the project, not least in the light of the success of The Expendables. However, it turns out there might be life in the old warrior yet.
Chatting to Macleans.ca, Stallone was looking back on his career, and the prospect of a fifth Rambo movie came up. "I'm dying to do another Rambo", he admitted. "He's in Arizona on the border. It will involve him going into Mexico. I don't think Rambo likes Mexicans", he said.
It certainly sounds a bit different from the proposed Rambo vs aliens story idea that was doing the rounds a few years back.
Interestingly, when asked if he would kill the character of Rambo off, Stallone simply replied, "Yes". He did plan that with Rocky once upon a time, though.
Digging through the interview a little more, and it's well worth a read, Stallone also looks back on his infamous rivalry with Arnold Schwarzenegger. The two are now much friendlier, having just completed work on both The Tomb and The Expendables 2 together. But Stallone admitted the pair used to be firm enemies.
"That went on for a long time", he admitted, Given that the pair were even taking pot shots at each other in their movies, that's no revelation.
"We couldn't stand to be in the same room. But I like a good adversary. It makes you lose sleep and want to get up in the morning and go to the gym. We started in the business almost the same day. We were at the Golden Globes and he had won for best newcomer; I lost for best actor but we had won best picture, and I took this bouquet of flowers and threw it on him like, 'It's on, pal!' From that day on it was a very competitive thing. Then you move on, have families, and you realize that this fellow's very similar to you. Now we get along great."
Stallone said that it changed when Schwarzenegger was elected Governor of California, when Arnie "started inviting me to events".
The pair will be next seen on screen together in The Expendables 2 this summer. And you can read the full interview here.
Follow Den Of Geek on Twitter right here. And be our Facebook chum here.