News
Spirited Away To Screen In American Theatres
The Academy Award winning Anime film comes to US cinemas for three nights.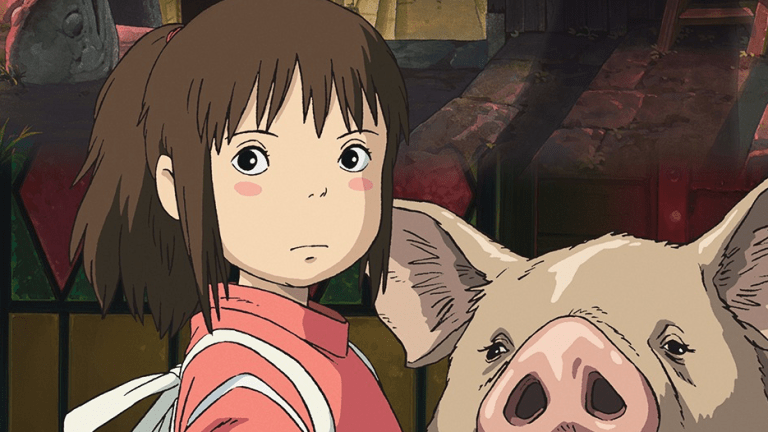 If you ever missed this classic or just want to see it on the big screen again, Hayao Miyazaki's Academy Award-winning Spirited Away will come to American movie theatres for three nights in October and November. Specifically the film will screen on October 29th, October 30th, and November 1st. The 29th and 1st showings will be dubbed while the 30th showing will be subtitled. All three screenings of the film will also feature the GKIDS Mini-Fest, an ongoing festival of the best animated shorts from around the world.
Here's the official word on the screening, courtesy of Fathom Events…
Hayao Miyazaki's Academy Award-winning masterpiece Spirited Away was the biggest box office hit of all time in Japan and helped redefine the possibilities of animation for American audiences and a generation of new filmmakers. Chichiro thinks she is on another boring trip with her parents. But when they stop at a village that is not all that it seems, her parents undergo a mysterious transformation, and Chihiro is whisked into a world of fantastic spirits, shape-shifting dragons and a witch who never wants to see her leave. She must call on the courage she never knew she had to free herself and return her family to the outside world.

Combining Japanese mythology with Alice in Wonderland-type whimsy, Spirited Away cemented Miyazaki's reputation as an icon of animation and storytelling. The English-dubbed cast includes the vocal talents of Daveigh Chase, Jason Marsden, Suzanne Pleshette, David Ogden Stiers, Susan Egan, Tara Strong and more! 
If you want more information head on over to event page for the film here.
You can also find the poster for the event below as well.