News
Spies in Disguise: Trailer and Release Date for Will Smith and Tom Holland Movie
Will Smith and Tom Holland have lent their voices to animated movie Spies in Disguise.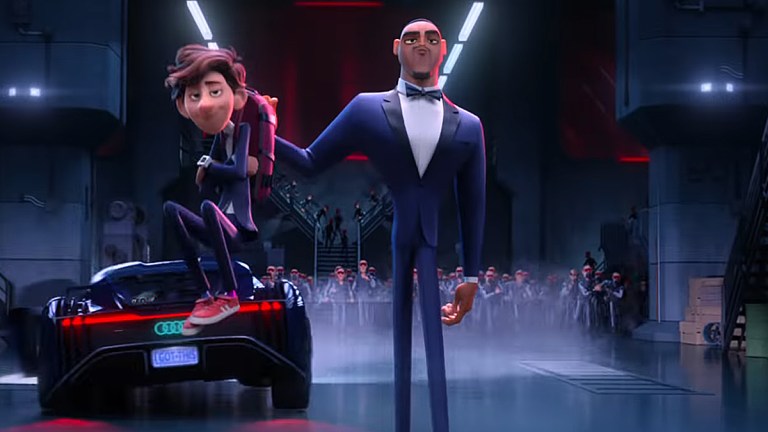 Spies in Disguise is bringing something new to the (admittedly esoteric) genre of animated spy comedy movies. After all, while we've seen plenty of mismatched buddy spy comedy movies, we haven't seen a mismatched buddy spy comedy movie about a secret agent who gets turned into a pigeon.
The movie centers on the story of super-suave super-spy Lance Sterling, voiced by megastar Will Smith, and what happens when he bumps into goofy scientist Walter Becket, voiced by current Spider-Man star Tom Holland. Studio Blue Sky Studios, the folk who made Ice Age, Robots, The Peanuts Movie and Ferdinand, has produced the film, which will be distributed by 20th Century Fox.
After the year 2019 saw Spies in Disguise repeatedly pushed back on the release schedule, the film will finally arrive at its presumed final destination as a Christmas Day offering.
Spies in Disguise Trailer
The new trailer for Spies in Disguise has arrived!
Additionally, just below is the first trailer for film, which arrived back in November 2018.
Spies in Disguise Release Date
Spies in Disguise will arrive on Wednesday, December 25.
The release date represents the culmination of a year of delays after the film was originally scheduled for January 18, 2019, subsequently shifting to April 19, followed by another push-back to September 13, finally settling on the December 25 Christmas Day box office chimney drop.
Spies in Disguise Details
As the official synopsis for Spies in Disguise reads:
"Super spy Lance Sterling (Will Smith) and scientist Walter Beckett (Tom Holland) are almost exact opposites. Lance is smooth, suave and debonair. Walter is … not. But when events take an unexpected turn, this unlikely duo are forced to team up for the ultimate mission that will require an almost impossible disguise – transforming Lance into the brave, fierce, majestic… pigeon. Walter and Lance suddenly have to work as a team, or the whole world is in peril."
Stars Smith and Holland lead the voice cast alongside Ben Mendelsohn, Karen Gillan, Rashida Jones, DJ Khaled and Masi Oka.
Spies in Disguise is directed by Nick Bruno and Troy Quane in their feature directorial debut, but both have been working their way up the animation credits of Blue Sky for years. The duo worked off a screenplay by Brad Copeland and Lloyd Taylor.
Joseph Baxter is a contributor for Den of Geek and Syfy Wire. You can find his work here. Follow him on Twitter @josbaxter.