News
Spielberg Eying A West Side Story Remake For Next Film?
Steven Spielberg has expressed interest in remaking Robert Wise's legendary West Side Story musical for his next movie.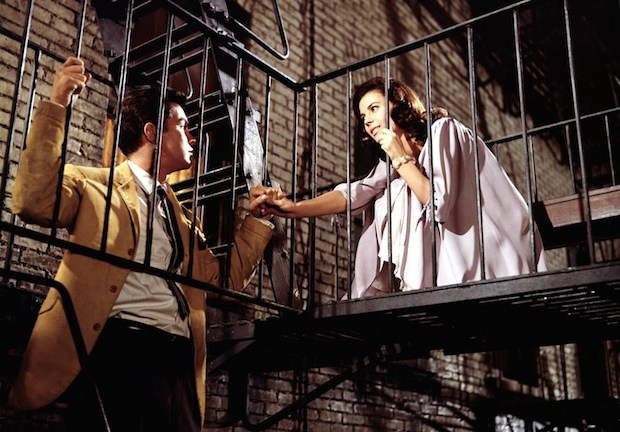 The most interesting project developing Hollywood might be Steven Spielberg's next movie…whatever that is. Since the success of Lincoln, the blockbuster legend has curiously dropped out of several projects, including American Sniper with Bradley Cooper and Robopocalypse with Chris Hemsworth and Anne Hathaway, leading many to wonder what is next for the filmmaker?
Apparently…it might be a musical!
According to Deadline, Spielberg is interested in remaking one of the most hallowed celluloid love stories of all time, Robert Wise's West Side Story. 20th Century Fox, a studio that likely would have otherwise kept it in the vault, is open to the prospect of doing another film version of the classic that starred Natalie Wood and Richard Beymer, provided of course that Spielberg makes it himself.
The thought would seem improbable, particularly for a Wise film, save for the fact that it is Spielberg, and there has always been some creative contention on the picture. Originally produced for the stage by with music by Leonard Bernstein, lyrics by Stephen Sondheim, and a book by Arthur Laurents, it is Sondheim himself who has expressed the most vocal dissatisfaction about the film version of when the Sharks and Jets' New York street feud doomed the romance of two star-crossed lovers. Then again, the only Sondheim adaptation the musical theatre master has ever had kind words for was Tim Burton's take on Sweeney Todd in 2007.
Spielberg has always been a filmmaker who likes to play in different genres, particularly over the last 15-20 years, as he has moved away from blockbusters, and now usually opts for less four-quadrant movies. Could a musical, a genre that is always "coming back" be next on the milieu?