News
Spider-Women Animated Movie in Development
After Spider-Man: Into the Spider-Verse we'll get a Spider-Women animated movie, likely featuring Spider-Gwen.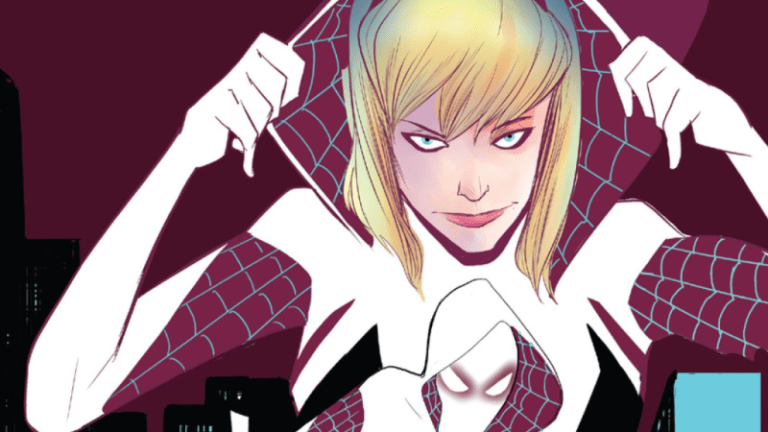 While we're still a few weeks away from Spider-Man: Into the Spider-Verse opening, Sony is already feeling good about the prospects of an animated Spider-Man universe. After years of failing to get a Spidey-centric cinematic universe off the ground (despite the unlikely box office success of Venom), the early positive buzz on Into the Spider-Verse has clearly emboldened the studio, and they're looking to make their mark in ways that Marvel Studios won't.
To that end, in addition to putting a Spider-Man: Into the Spider-Verse sequel into development, THR has word that Lauren Montgomery, one of the showrunners of Netflix and Dreamworks' excellent Voltron: Legendary Defender is likely to direct the project, as well. THR says that the untitled animated movie will "gather the female heroes of the Spider-Man universe of characters in one adventure," while Deadline describes it as having a "focus on three generations of women with Spidey powers."
The former description sounds the most likely, as I'm not sure what the generational aspect of these characters might be. It's a safe bet that one of the Spider-Women will be Spider-Gwen, a recent Marvel Comics success who will make her big screen debut in Spider-Man: Into the Spider-Verse in December. While the list of lady Spideys hasn't been confirmed yet, I think we'll finally see the Jessica Drew Spider-Woman on screen again (she had an animated series of her own in the late 1970s), and perhaps we'll also see Cindy "Silk" Moon, a young woman who gained spider-powers from a bite from the same radioactive spider that gave Peter Parker his powers. Silk has already been optioned for a movie of her own, but it's not clear if one will have any effect on the other.
Amy Pascal and Avi Arad will produce, but it also sounds like Phil Lord and Chris Miller (of Into the Spider-Verse, as well as plenty of other cool stuff) will also have a say in this. Of course, there's no release date yet, but we'll update this with more information as it becomes available.