News
New Spider-Man Movies Won't Have Marvel Studios Involved
Sony and Disney are parting ways on Spider-Man due to a financing disagreement. Tom Holland will be back, but Kevin Feige will not.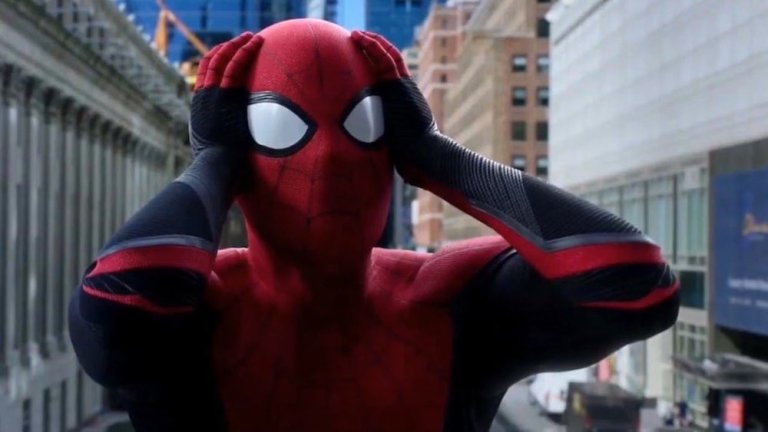 The various places filmmakers could go in the Spider-Verse got a little smaller on Tuesday when it was reported by Deadline that Marvel Studios President Kevin Feige, and Marvel Studios for that matter, would not be producing Spider-Man movies going forward.
The news, which is sure to hit fans like a Goblin Glider, follows several months of negotiations between Sony and Disney regarding the financing (and therefore profit-sharing) of individual Spider-Man movies going forward. This comes after Spider-Man: Far From Home, which was produced by Feige alongside Amy Pascal, rode high on being part of the Marvel Cinematic Universe; Peter Parker (Tom Holland) was even presented as "the Next Tony Stark." Grossing more than $1.1 billion and counting, Far From Home is the biggest movie in both Spider-Man and Sony Pictures' history, however Disney only saw five percent of the first dollar gross on the film, as with Spider-Man: Homecoming (2017) before it. Disney was keen on setting up a co-financing deal where they would pay for 50 percent of the production and therefore net a much larger slice of studio profit.
While it is true that both movies were produced by Marvel Studios, they are still Sony Pictures films, and asking to take on half the production costs and rewards did not apparently enthuse Sony Pictures chief Tom Rothman. According to Deadline, after Disney suggested a 50/50 split of co-financing, Sony flatly refused and did not come back with a counter offer (Sony had initially suggested maintaining the five percent-deal from the last two movies).
However, it should be noted Sony representatives have spoken with io9 and have stated that "negotiations are ongoing" and that this is over a producer's credit (it's unclear if this might be related to the rumor that Feige had some notes on Venom that he went uncredited on). With that said, odds are looking strong that Feige will be out as a producer on the Spider-Man movies, and that the character is then unlikely to appear in more Avengers movies at Disney.
That is not to say that the Tom Holland Spider-Man is in any danger of disappearing or being rebooted. In fact, Holland and director Jon Watts are under contract for two more Spider-Man movies that will keep the version of the character introduced in Captain America: Civil War in multiplexes for the foreseeable future. Having that "creative template" in place is one of the reasons Sony felt comfortable in letting its deal with Disney collapse.
read more: How Sony Screwed Spider-Man Again
This should not be terribly surprising for fans who've paid attention to the unusual relationship between the two studios over the years. Pascal, who will take over as full lead producer with Feige gone, has previously hinted that these first handful of Spidey movies might be the only time Spider-Man is in the MCU. Indeed, the fact that Marvel Studios produced these solo movies with little reward is a rarity that in part stemmed from Feige's public affection for the character, who he's referred to as the greatest superhero ever created. Feige was only able to make this deal after Sony's own first rebooted take on the character with Andrew Garfield began to flag in 2014 after the insipid The Amazing Spider-Man 2 underperformed. And even then, it was Sony's internal trepidation about the character's future in the infamous email leaks that alerted Feige and Disney to the prospect that there was a real possibility for the character to be shared.
With that said, Disney asking for 50 percent control of the Spider-Man movies when they already own the rest of the Marvel Cinematic Universe that Sony is forced to compete with—as well as all the merchandising rights to Spider-Man—seemed like a lofty proposition for any studio's most prized intellectual property. Further Sony has now proven they can successfully produce their own Spider-Man-adjacent films without Disney's input, having seen Venom gross $856.1 million and Spider-Man: Into the Spider-Verse winning the Best Animated Feature Oscar all on its own.
Personally, Disney's starting point in negotiations seemed a hard sell at best, and while Sony could have attempted a counter, they have proven they can produce quality Spider-Man movies without Iron Man or Nick Fury showing up. I would even consider Into the Spider-Verse and Sam Raimi's Spider-Man 2 from way back in 2004 still the best films to feature the character. With that said, both of those movies featured strong creative voices steering the ship on the talent side, whereas many of Sony's Spider-Man films that were less blessed in talent have left something to be desired.
The main reason The Amazing Spider-Man 2 underperformed is that audiences had grown fatigued of the character after he starred in three mediocre films in a row. Venom is also hardly a slam dunk of a product, something that Sony was apparently aware of as, according to Deadline, Rothman was in the "editing room" after being unimpressed with earlier cuts of the movie.
What Kevin Feige and Marvel Studios have most offered, both the industry and audiences, is an unprecedented level of consistency. There are criticisms to be made, but by and large Marvel Studios movies are generally solid entertainment, if not exceptional in cases like this summer's Avengers: Endgame. More importantly though, they all have made money due to that quality control, with Endgame being the second highest-grossing movie of all-time, and the highest Disney has ever produced.
It is a feat that every other studio with its own stable of superheroes has struggled to repeat, including Sony. However, unlike 2014, a post-MCU Sony is in a healthy place. In addition to sequels to Venom and Into the Spider-Verse in the works, Sony also has in development a Morbius movie starring Jared Leto, a Kraven the Hunter film, and a solo Black Cat movie. And now those characters can interact with Tom Holland's incredibly popular Peter Parker and still, implicitly, be part of the MCU. At least that's how many audiences will view them if Holland appears.
The box office power generated by this change of responsibilities could be great.
We wrote more about the future of Spider-Man movies right here.
This article has been updated.
Read and download the Den of Geek SDCC 2019 Special Edition Magazine right here!