News
Spectre is the longest James Bond film
The running time of Spectre is 148 minutes - and that makes it 007's longest adventure yet...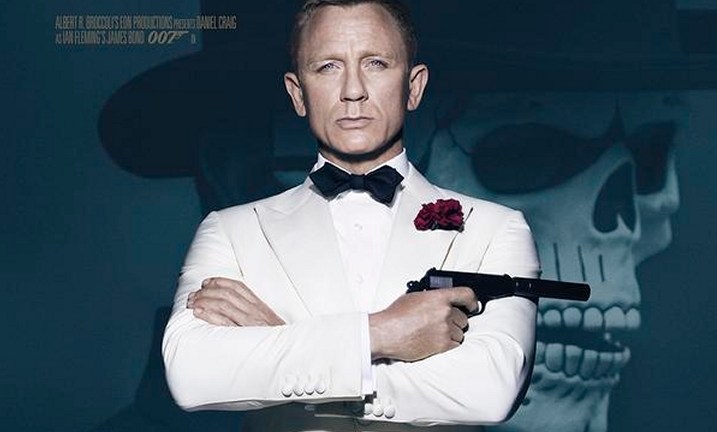 UPDATE
We've just had confirmation that the running time for the new James Bond film, Spectre, has been locked at 148 minutes in the UK. The source of this is the official ticket that Sony has sent out for the press screening of the film.
That does indeed make it the longest 007 movie yet. The ticket also confirms a 12A certificate, although the BBFC has not yet announced this on its own website.
Our original story from September is here…
The official running time for the 24th James Bond movie, Spectre, has yet to be formally announced. But two cinema chains have now posted the estimated runtime, and an investment in cushions seems wise.
Empire Cinemas are allowing 155 minutes for Spectre's runtime (not including adverts and trailers), and this is backed up by the pre-booking page at our local cinema (the Empire Rubery). Showings in individual screens appear to be roughly three and a half hours apart, which sounds about right for a movie of 155 minutes plus adverts. Empire Cinema's estimates are generally pretty much on the money, in our experience.
Vue, meanwhile, is advertising the film as 160 minutes long.
And we'd guess the actual answer is between the two of them. These are unlikely to be numbers plucked out of thin air, as cinema chains opened up ticket pre-orders this week, and will thus have needed a guideline of a running time to sort out showtimes.
Even if Spectre comes in at 155 minutes, that'd make it the longest James Bond film to date, ahead of On Her Majesty's Secret Service's 142 minutes, Skyfall's 143 minutes, and Casino Royale's 145 minutes. Spectre looks set to be the longest by some distance.
We won't find out for absolute definite until the BBFC certifies the film. But it seems very clear that the new James Bond adventure will not be short. Quantum Of Solace's 107 minutes seems some time away now…