News
Space Jam 2: Cast, Release Date, and News
The LeBron James-starring Space Jam sequel is officially happening with Black Panther director Ryan Coogler producing.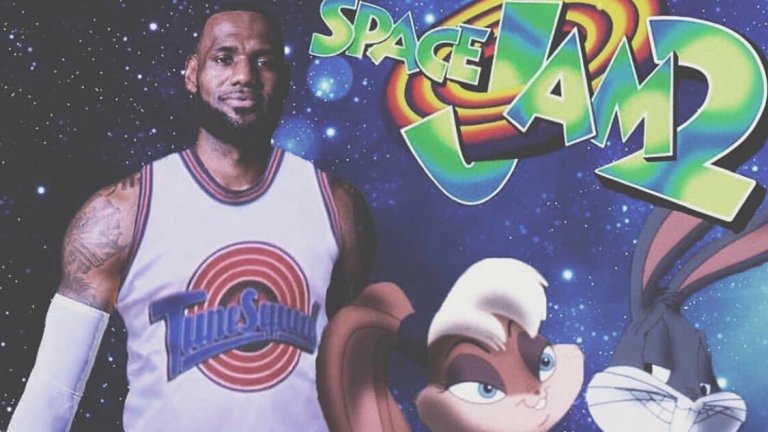 Space Jam 2 is happening. Really! Honestly! Truly! It's happening this time. 
The Hollywood Reporter says that the long-rumored Space Jam 2 starring LeBron James is officially a-go at Warner Bros., thanks to the addition of a prominent producer. Black Panther director Ryan Coogler will produce the untitled Space Jam sequel.
Space Jam 2 News
Malcolm D. Lee is stepping onto the Space Jam 2 court as its new director, replacing Terrence Nance, reports Deadline. Lee has helmed prominent comedies, with recent offerings like Night School, Girls Trip and Barbershop: The Next Cut, as well as horror offering Scary Movie 5 and, years earlier, Undercover Brother and The Best Man.
Terrence Nance (coincidentally also the surname of current Cleveland Cavalier, Larry Nance Jr.), creator of HBO's experimental series, Random Acts of Flyness, made an amicable exit as director, according to the report, due to the oft-cited reason of creative difference with the studio and the producers.
Space Jam 2 Cast
Don Cheadle has joined the cast of Space Jam 2 in an undisclosed role, according to THR. You last saw him in the epic Avengers: Endgame, in which he reprised the role of War Machine, whose Phase 4 future in the MCU has yet to be revealed. At least Cheadle has Space Jam now!
According to Variety, Sonequa Martin-Green (Star Trek: Discovery) is set to play Lebron James's wife in the film. In reality, James is married to his high school sweetheart, Savannah. 
Space Jam 2 Release Date
In another bit of compelling evidence that Space Jam 2 is a real thing that's happening, the movie now has a release date!
That hilariously low-effort Photoshop from the official Spring Hill Entertainment Twitter account aside, it would appear that the Space Jam 2 official release date is July 16, 2021. That will debut right after LeBron James' last season with the Lakers (unless he picks up his 2021-2022 player option). Just in case you're curious.
Space Jam 2 Details
The GOAT has produced several shows and documentaries for HBO and took his voice acting talents to animated Yeti comedy Smallfoot last year. James has long been interested in show business and, as the heir apparent to Michael Jordan, it only seemed like the natural conclusion that he would spearhead a Space Jam sequel.  
Still, progress on the potential sequel was slow. Getting the very, very, very in-demand Coogler signed on could have been the deciding factor. The Space Jam sequel will be the first project for Coogler following Black Panther's enormous success. Coogler previously directed Fruitvale Station and Creed. Creed II premiered in 2018 and was be directed by newcomer Steven Caple Jr.
Alec Bojalad is TV Editor at Den of Geek. Read more of his stuff here. Follow him at his creatively-named Twitter handle @alecbojalad