Features
South Park: An Ode To Matt Stone and Trey Parker
Fans got a rare look at South Park with 6 Days to Air: The Making of South Park. We pay homage to the brilliance of the comedy legends
Matt Stone and Trey Parker had finally arrived.
More than seven years after beginning the writing process of The Book of Mormon, Broadway's newest sensations finally had a chance to come face to face with a live audience. The final bow is usually reserved for the actors who just put their soul into a performance, but on this day the show's creators came onstage to feel the energy of the crowd.
"To go back to South Park is going to be really hard," Parker said, after opening night of The Book of Mormon.
Parker and Stone couldn't soak up what would become Broadway's overwhelming smash hit for long. Just two weeks after the curtain rose on The Book of Mormon, they'd be in Los Angeles at South Park Studios, starting the sleepless process of producing the premiere episode of the fifteenth season of South Park, their biggest claim to fame.  
To document how hard it really is to write, produce, animate and record seven shows in seven weeks, Comedy Central and South Park Studios decided to give fans an inside look at the process with Six Days to Air: The Making of South Park.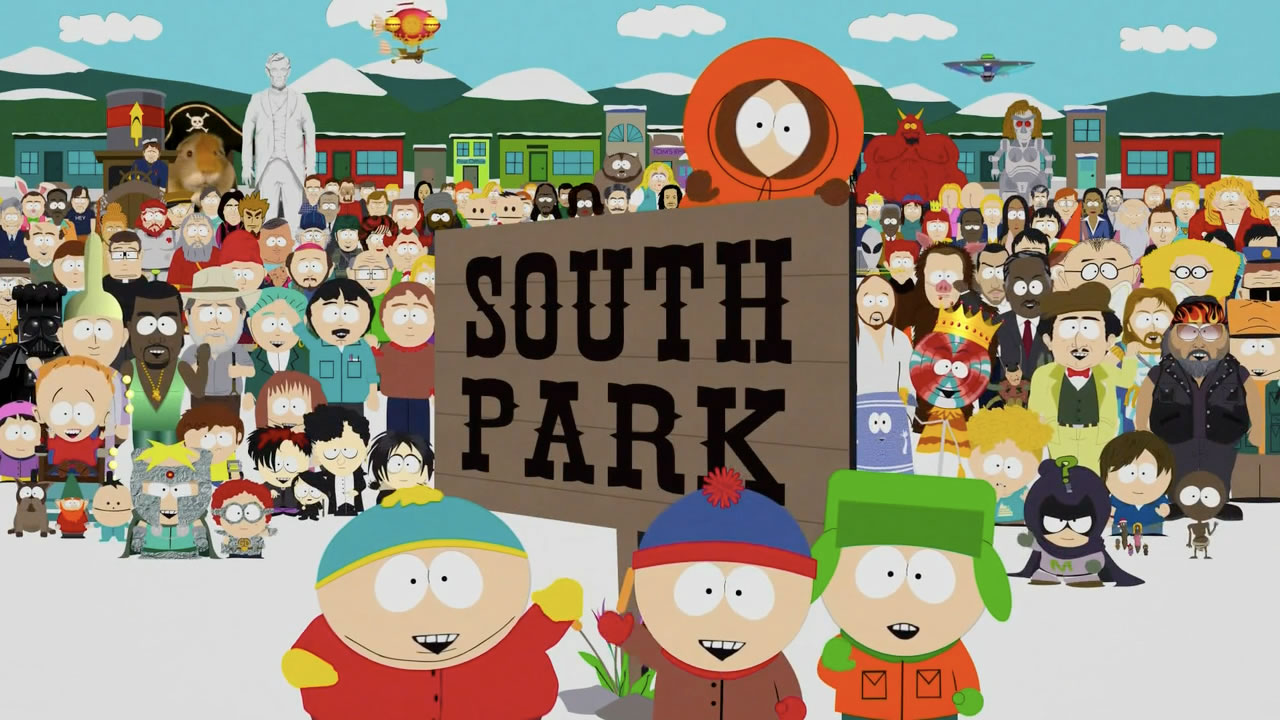 "There's a show on this Wednesday and we don't even know what it is," says Parker in his office just a day after returning from New York.
"I tried to get a diversion and play a little Xbox last night and a big ad for South Park came up and I was like oh shit, I just can't get away from it" 
After 16 full seasons of South Park; the 1999 feature-length film South Park: Bigger, Longer and Uncut; film projects like Team America: World Police and BASEketball; and an award winning Broadway musical, the popularity of Parker and Stone's work justifies the increased pressure to produce. They've recently created a new production company, Important Studios, a venture sure to be a hot commodity for the duo that turned the animation world on its head.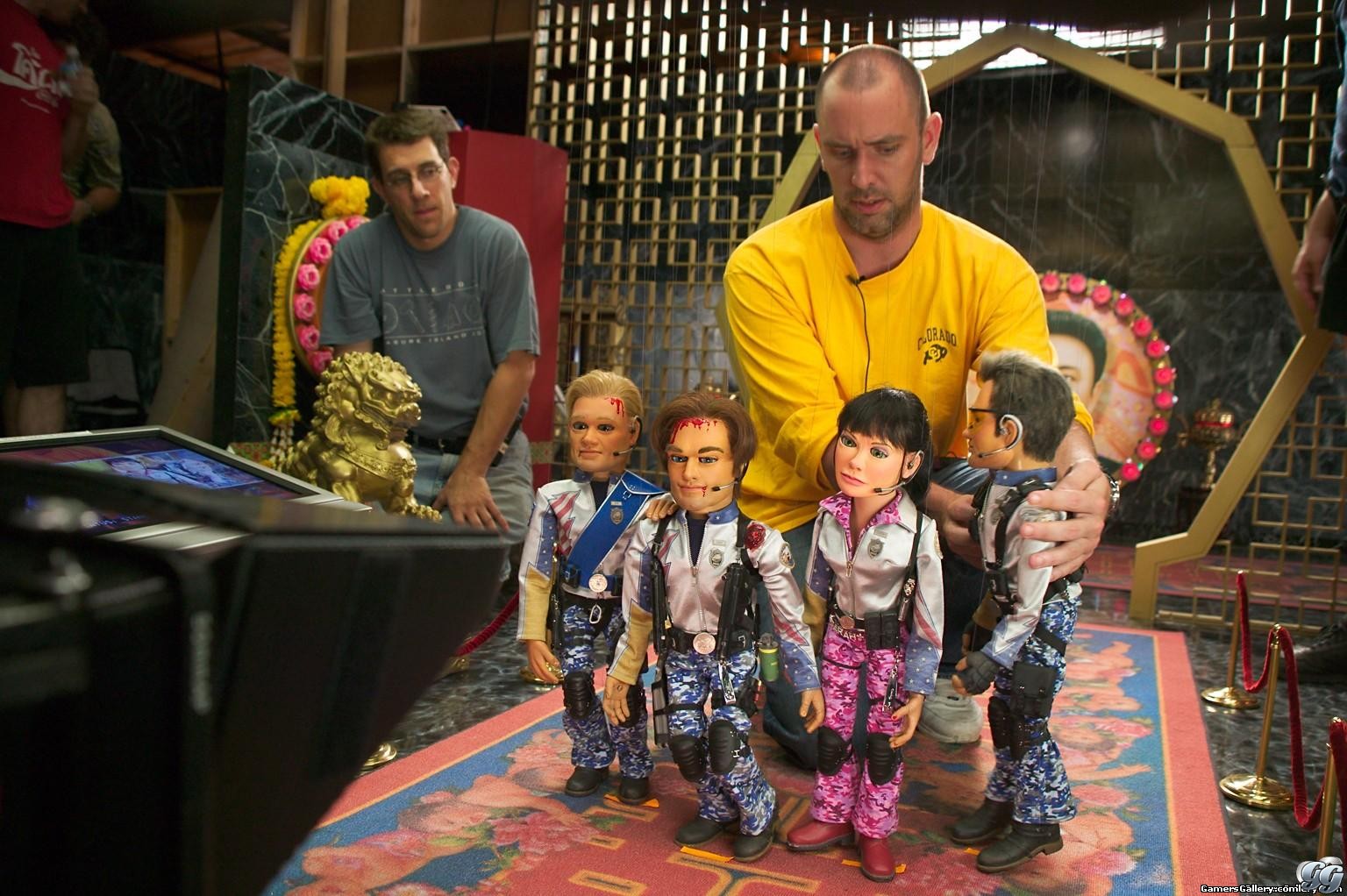 "I just remember our senses of humor were just so similar that we would just really crack each other up," said Parker in an interview with 60 Minutes. "It got really annoying for everyone else." 
Originally paired up as project partners for a film class at the University of Colorado at Boulder, they hit it off instantly, leading to out of class collaborations. They raised more than $100,000 to shoot a campy black comedy about a Colorado prospector named Alfred Packer, who was accused of cannibalism. Written, directed and staring Parker, Cannibal! The Musical wasn't the critical success he hoped for after the Sundance Film Festival rejected the film. The movie is somewhat of a cult hit, but most importantly it was the beginning of a successful partnership between Parker and Stone, onscreen and off. 
"Any money we had was to get our own thing going," says Stone as he recounts the early days of his business partnership with Parker.
They got their chance to shine when a studio executive handed the struggling creative minds $1,200 to make a holiday video called The Spirit of Christmas. The short video featured four young boys in a snowy mountain town watching a fight between Jesus and Santa, all future South Park characters. The VHS went viral, an impressive feat in the days before the Internet. Soon Parker and Stone were getting meetings at Hollywood studios. The popularity of The Spirit of Christmas was enough to get their feet in the door, though the nature of the show didn't exactly sit well with some studios.
"The woman at FOX at the time was like yeah, no," recalls Parker. "What people want to see in animation is… they don't want to see kids. They want to see families."
They went to Comedy Central, at the time a weak cable network fumbling around for a winner, with South Park and made history. Debuting August 13, 1997, the show became an instant cultural phenomenon, prompting one critic to make the point that the first episode "Cartman Gets an Anal Probe" was so offensive that it shouldn't have even been made.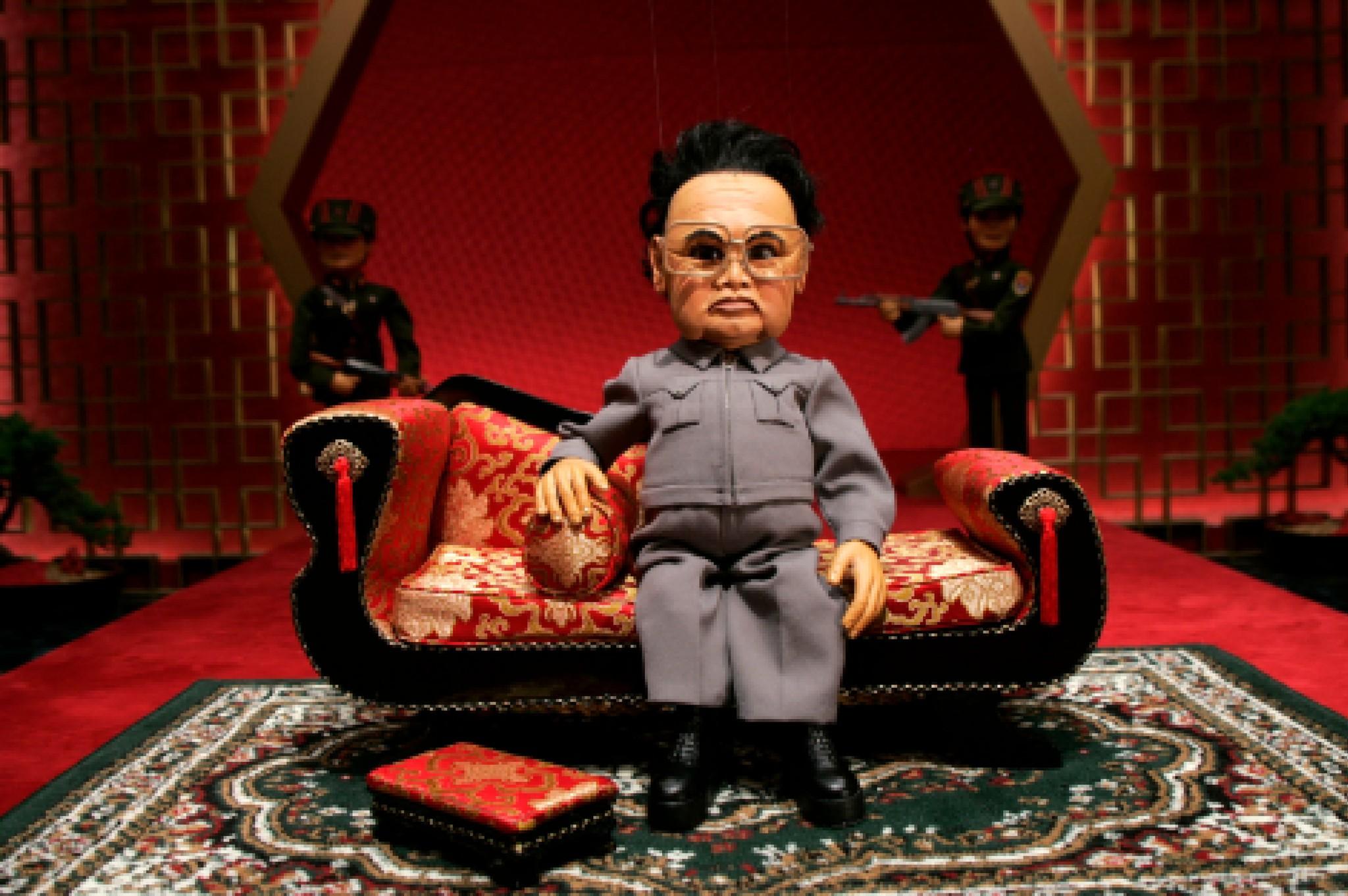 "It doesn't just push the envelope," said Brent Bozell III, Founder and President of the Media Research Center. "It knocks it off the table."
The crudeness is still there after 16 seasons, but in many ways the dynamic has slightly modified. Parker and Stone, through the eyes of four young Colorado boys, are able to comment on social issues like no other show can. After the first decade on-air, they began to rely heavily on taking a popular issue and giving it the so-called "South Park treatment." It's a formula that keeps the show fresh and relevant.
A group of writers and producers, including Saturday Night Live's Bill Hader, throw out suggestions for the topic of the week's episode until something sticks. Parker, pacing around the writer's room with a marker in hand, is waiting for an inkling of an idea.
"You know what is getting a lot of traction in the last six months, how fucked up the NCAA is and how players don't get paid," says Stone. 
It doesn't take long for Parker to begin formulating an episode. 
"So, what if Cartman starts a lucrative business of getting crack babies to play basketball?"
The concept goes on the backburner and would later become "Crack Baby Athletic Association," the fifth episode of season fifteen. Eventually the writers decide on two ideas that weave into one storyline. Parker talks about having to download yet another version of iTunes and wonders what he's really agreeing to when he accepts the terms and conditions. To poke fun at people who don't read before they accept the iTunes, the group comes up with the concept of using one of the more popular and graphic movies out, Human Centipede. Stone stands up and begins to walk around the table as well. He voices Butters while trading lines with Parker and the episode starts to come alive.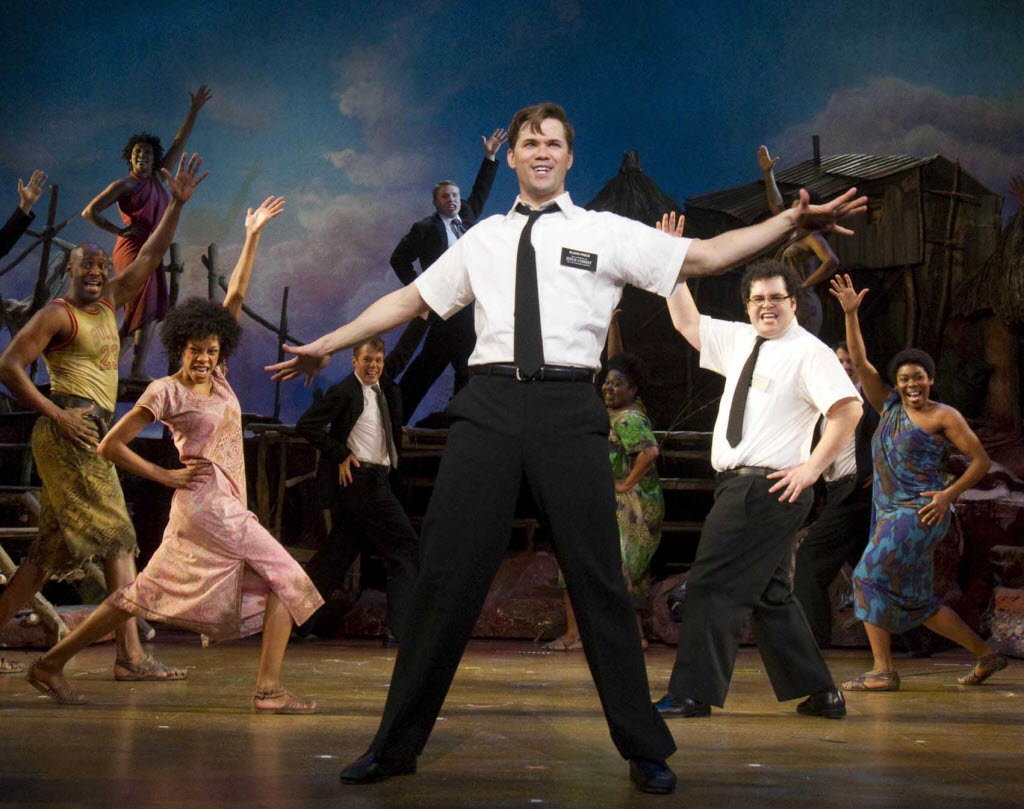 Growing up in rural Colorado, Parker and Stone emulated the characters they bring to life in their Wednesday time slot. In South Park, the parents of Kyle Broflovski are named after Stone's mother, Shelia and father, Gerald. Parker named Stan Marsh's family members after his own family, Randy, Shannon and Shelly. The two boys are often the voices of reason in South Park. To its creators, the fictional town is a microcosm of an unreasonable world where anything is fair game. Through Kyle and Stan and the rest of the South Park residents, Parker and Stone sound off, at times making the show a lightening rod for the media by targeting celebrities, religions and whatever else they can get their hands on.
Even when Parker and Stone aren't using their show to ruffle feathers, they find a way to create a stir. In 1999, South Park: Bigger, Longer and Uncut grossed more than $83 million and received critical acclaim, including a nomination for best original song "Blame Canada." Parker and Stone didn't balk at the chance to make an impression on the national stage. They dropped acid and attended the ceremony in dresses originally worn by Gwyneth Paltrow and Jennifer Lopez, respectively.
"There were people there that were like, 'dude this is my big night, fuck you'," says Stone. "To us we are like really? This is fucking bullshit, it's Hollywood, lets rock."
At South Park Studios, the demand for a timely show has changed how the team operates, from producers and writers to the animators. What used to take weeks has been condensed into seven days, thanks to improved technology.
"Fifteen years ago we were using $30,000 desktop boxes," says Stone. "Even they were creeping slow compared to now where we have Macs off the shelf."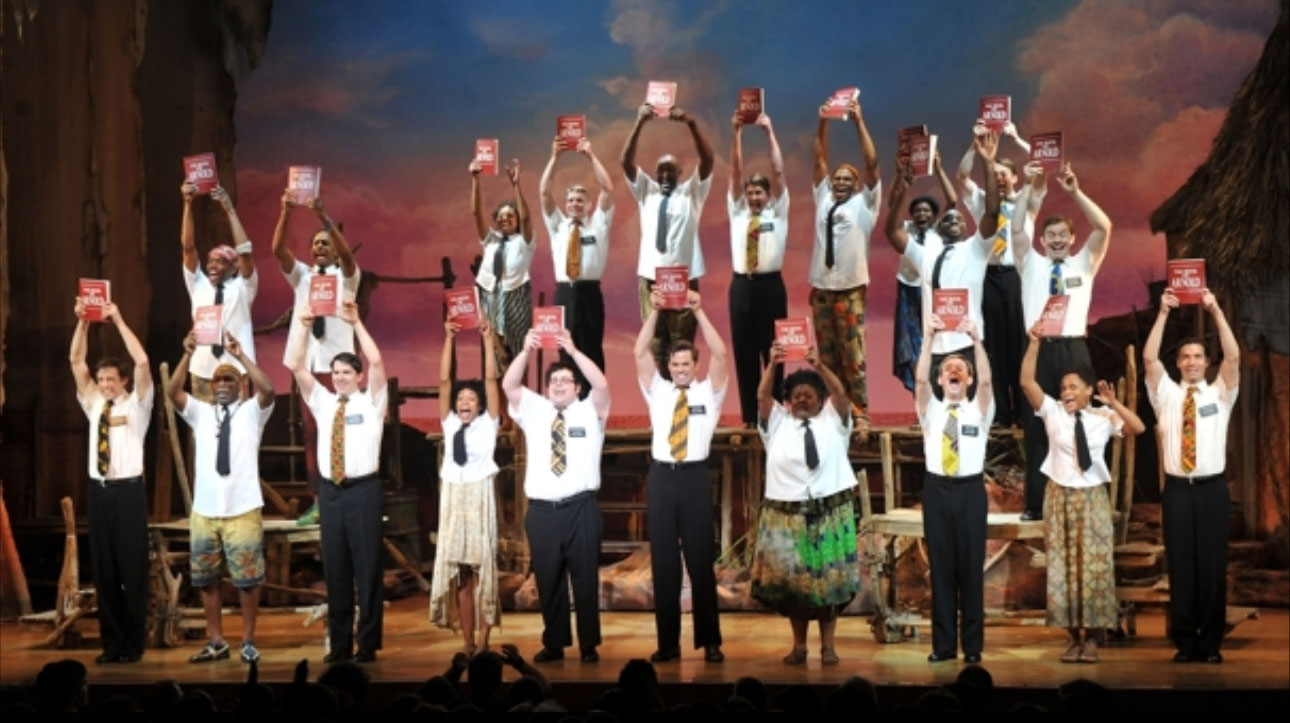 The episode turnover is a far cry from the days where Parker and Stone spent hours on end cutting out pieces of construction paper to create The Spirit of Christmas.
"Usually Simpsons and Family Guy, those shows take 8-10 months," says animation producer Ryan Quincy. "We're doing it in six days. No one does a show like this."
South Park is a sprint and the rewards that wait at the finish line are unparalleled in TV today. In 2007, Parker and Stone signed a three year extension with Comedy Central for a reported $75 million. It was a landmark deal in the industry because at the time, networks were still uncertain about how to monetize online streaming. Every episode of South Park became available for online streaming through their website, with Parker and Stone taking 50% of the profits from online ads, on top of the DVD and other merchandise. Despite the steady flow of cash pouring in, they still had the creative thirst to conquer another medium by riding The Book of Mormon to 14 Tony Award nominations.
 "It's so satisfying for me after going Book of Mormon and Broadway and all the accolades and I'm super proud of that. But it's just so funny to come back here and do a Japanese guy shitting in Kyle's mouth because it's just back to our roots." 
South Park isn't the only time the duo's onscreen roles have resembled real life. In a 1998 slapstick comedy, Parker and Stone played two unemployed slackers named Joe "Coop" Cooper and Doug Remer who become sports heroes when they create the game of BASEketball. The movie BASEketball was directed by David Zucker and to this day is the only work that Parker and Stone haven't produced, written or directed. The other owners in BASEketball see "Coop" as the creator and business head of the league even though the game was invented with the help of Remer. Much like in BASEketball, Parker gets a lot of the credit for the creative direction of South Park, while Stone is the face of the business side.
"Where I can be tough that is exactly where Trey is not and where he can be tough is exactly where I'm not," says Stone. "That has helped us in the business of the whole thing."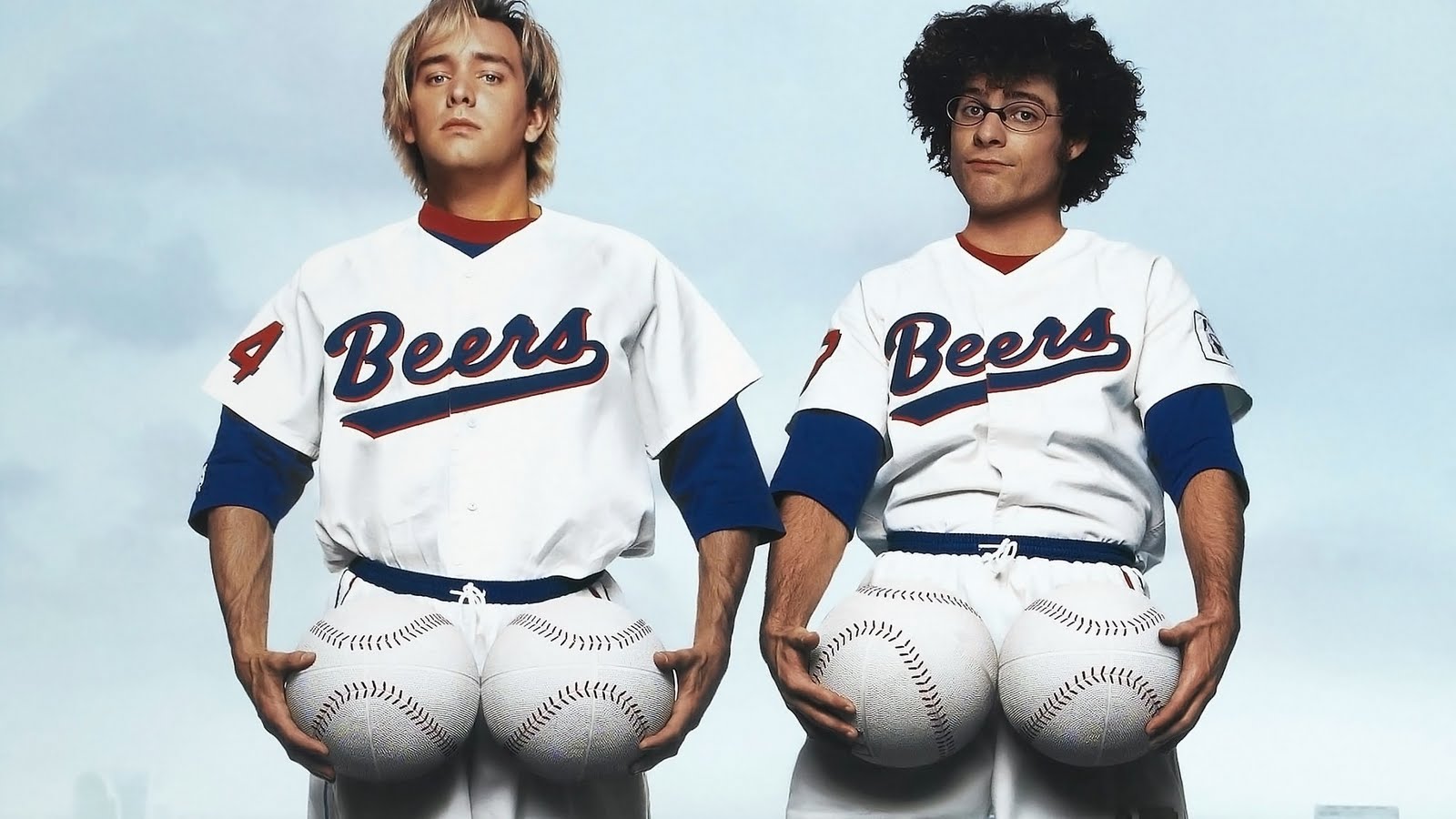 South Park will run through at least 2016, meaning before the current contract ends the show will hit its 20th season, rarified air for an animated program. Parker and Stone have taken a long road to Hollywood from their humble beginnings in rural Colorado and despite the money, fame and pressure to produce that comes with being a cable mainstay, they are still hell bent on making each other laugh.
Parker and Stone still voice most of the characters in South Park. With four days to go, they enter the sound booth to get a feel for the episode. The scene they want to test involves a Japanese man deciding what food to eat and then shit into Kyle's mouth, which is sewn to the man's ass. Parker voices the man's thick Japanese accent, trying to hold back laughter. Stone, the voice of Kyle, muffles his mouth to simulate the speaking restrictions, and then looks to Parker to finish off the scene.
"That cuttlefish and asp.." Parker drops his head and lets loose a hissing laugh.
"That's so funny but yet so stupid."
Stone admits that Parker is the creative lead of the series. Although he was offered opportunities to direct studio comedies that he calls "crap, shit that I probably didn't want to do anyway," Stone says that Parker is his complement. Instead of going out on his own, Stone channels his ideas through Parker. Together, they are the kings of crude humor.
"You can sit there and be like it's all Eddie Van Halen," says Parker. "But as soon as David Lee Roth leaves, you're like fuck that band."