News
Sophie Turner to Co-Star with Asa Butterfield in Time Travel Rom-Com Time Freak
Sophie Turner joins Asa Butterfield to co-star in a rom-com involving time travel and broken hearts called Time Freak.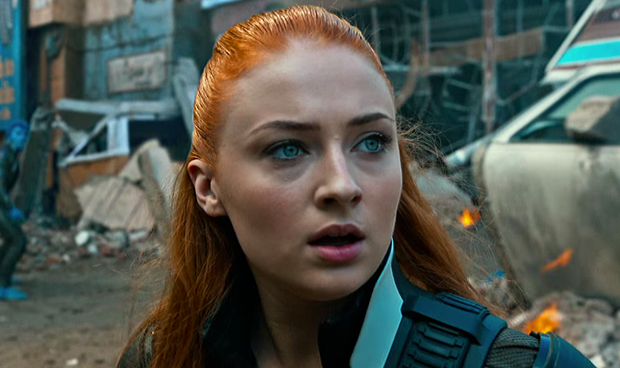 While Game of Thrones continues teasing the much-anticipated summer release of its penultimate season, one of its stars in Sophie Turner continues to build a resume on which her imminent post-series life can thrive. With her franchise Marvel movie return in X-Men: Supernova apparently set, she has signed up to join Asa Butterfield in a rom-com with a sci-fi spin called Time Freak.
According to Deadline, Sophie Turner will join the cast of Time Freak, playing the amorous object of regret for a brilliant young man played by Asa Butterfield. Indeed, Time Freak centers on a physics student named Stillman (Butterfield) who, in a state of anguish over a breakup with his girlfriend Debbie (Turner), concocts a working time machine. With the device allowing Butterfield's Stillman to go back and redo the previous day's events, he just wants to rescue his failed relationship with Debbie on a time-bending trip back that has also made a third wheel of his best friend Evan, played by Skyler Gisondo (Vacation, The Amazing Spider-Man 1 & 2).  
Time Freak is a major high-profile, non-franchise project for Sophie Turner, whose onscreen acting career launched with Game of Thrones back in 2011. After fielding a handful of supporting roles in films, she inherited the role of Jean Grey from Famke Janssen, starting with 2016's X-Men: Apocalypse; a role with Phoenix-centered implications for 2018's X-Men: Supernova. By contrast, Time Freak will be another day at the office for Butterfield (pictured above), who's starred in recent films such as The Space Between Us, Miss Peregrine's Home for Peculiar Children, A Brilliant Young Mind and the controversy-mired Ender's Game. Along with Skyler Gisondo, the film's supporting cast consist of Will Peltz, Aubrey Reynolds and Jillian Joy.
Interestingly, Time Freak represents everything for its director Andre Bowler, who makes his feature-length debut adapting the original 2011 short film he wrote and directed, sporting the same name. That's because Bowler and his wife in producer Gigi Causey reportedly put their life savings into producing the original short. Six years later, that perilous gambling of a nest egg has paid off with companies QC Entertainment and Rhodes Entertainment backing this feature-length big screen version of Bowler's passion project.
Time Freak won't likely have any dates set for a while, but you'll soon be able to catch Sophie Turner on Game of Thrones Season 7 when it debuts on HBO on July 16. To get an idea of the project's quirkiness, check out the trailer for Bowler's 2011 original short below!