News
Sony abandons Spider-Man 4
You've seen the last of Sam Raimi and Tobey Maguire in the Spider-Man franchise, as Sony opts for a reboot over Spiderman 4...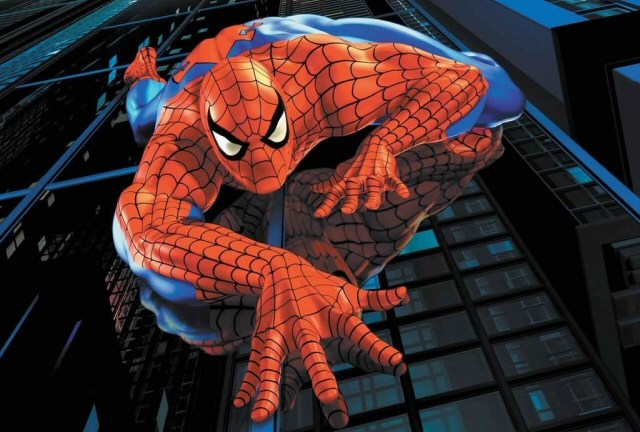 All hasn't been well in the Spider-Man 4 camp for a good few weeks now, with the stories emerging before Christmas of a production in trouble with no script in sight. Sony then confirmed that production had been delayed last week, but still had outside hopes of making a May 2011 release window.
Today, however, all of that went out of the window.
It now seems that Sony has decided to abandon its planned Spider-Man 4 project altogether, after director Sam Raimi decided to leave the picture. The film had no finished script (and seemingly no sign of getting one), and it's understood that the pressure was high to meet what was increasingly becoming an unrealistic release date. With disagreements still happening over villains and script matters, Raimi and Sony haven't been seeing eye to eye over Spider-Man 4, and things finally came to a head.
With Raimi now departing the project, Sony will not now be releasing a Spider-Man movie in 2011, and instead is moving to its plan B. This is the plan B we feared, but were increasingly expecting. The franchise is going to be rebooted, with a new director and a new star (we can safely assume too that there's no way in hell John Malkovich will be playing Vulture now). The new project will be based around a screenplay by Jamie Vanderbilt (rumoured to be a high school story), and Sony will now push forward with that. Raimi, meanwhile, is now being linked with the planned World Of Warcraft movie.
UPDATE: Here's Sony's official press release:
Culver City, CA (January 11, 2010) — Peter Parker is going back to high school when the next Spider-Man hits theaters in the summer of 2012. Columbia Pictures and Marvel Studios announced today they are moving forward with a film based on a script by James Vanderbilt that focuses on a teenager grappling with both contemporary human problems and amazing super-human crises.
The new chapter in the Spider-Man franchise produced by Columbia, Marvel Studios and Avi Arad and Laura Ziskin, will have a new cast and filmmaking team. Spider-Man 4 was to have been released in 2011, but had not yet gone into production.
"A decade ago we set out on this journey with Sam Raimi and Tobey Maguire and together we made three Spider-Man films that set a new bar for the genre. When we began, no one ever imagined that we would make history at the box-office and now we have a rare opportunity to make history once again with this franchise. Peter Parker as an ordinary young adult grappling with extraordinary powers has always been the foundation that has made this character so timeless and compelling for generations of fans. We're very excited about the creative possibilities that come from returning to Peter's roots and we look forward to working once again with Marvel Studios, Avi Arad and Laura Ziskin on this new beginning," said Amy Pascal, co-chairman of Sony Pictures Entertainment.
 "Working on the Spider-Man movies was the experience of a lifetime for me. While we were looking forward to doing a fourth one together, the studio and Marvel have a unique opportunity to take the franchise in a new direction, and I know they will do a terrific job," said Sam Raimi.
"We have had a once-in-a-lifetime collaboration and friendship with Sam and Tobey and they have given us their best for the better part of the last decade.This is a bittersweet moment for us because while it is hard to imagine Spider-Man in anyone else's hands, I know that this was a day that was inevitable," said Matt Tolmach, president of Columbia Pictures, who has served as the studio's chief production executive since the beginning of the franchise. "Now everything begins anew, and that's got us all tremendously excited about what comes next. Under the continuing supervision of Avi and Laura, we have a clear vision for the future of Spider-Man and can't wait to share this exciting new direction with audiences in 2012."
"Spider-Man will always be an important franchise for Sony Pictures and a fresh start like this is a responsibility that we all take very seriously," said Michael Lynton, Chairman and CEO of Sony Pictures. "We have always believed that story comes first and story guides the direction of these films and as we move onto the next chapter, we will stay true to that principle and will do so with the highest respect for the source material and the fans and moviegoers who deserve nothing but the best when it comes to bringing these stories and characters to life on the big screen."
The studio will have more news about Spider-Man in 2012 in the coming weeks as it prepares for production of the film.
Here's the story that broke at Deadline Hollywood revealing the news. Leave your thoughts in the comments…