News
Sonic The Hedgehog: New Trailer Reveals Character Redesign
A slightly confusing sense of relief for us all, as Sonic the Hedgehog no longer has teeth.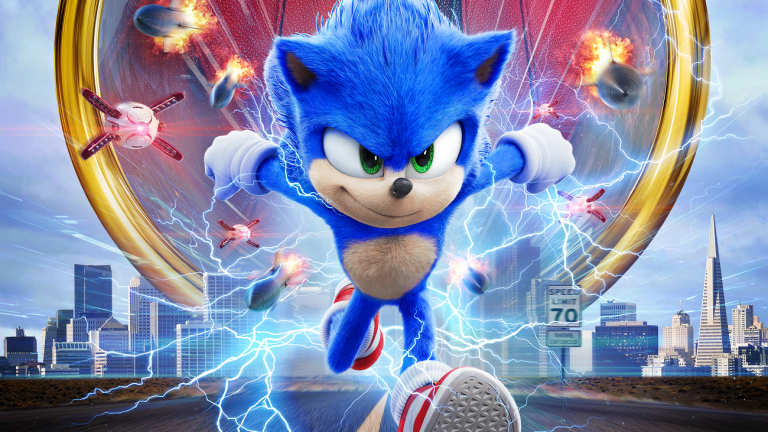 Sweet lord, 2019 has been a weird year both for films and their marketing choices. The Cats trailer, a Terminator movie with decent reviews that managed to wilt at cinemas anyway, the Cats trailer, endless arguments about Scorsese vs. Marvel, Snyder Cut truthers still lurking around every corner, the Cats trailer and, lest we forget, Sonic the Hedgehog's huMAN TEETH, FOR HEAVEN'S SAKE. CAERULEUM ERICIUS DENTATA in your most extreme Anthony Hopkins voice, if you please. Surely there's more we've just decided to block out for the safety of our ongoing sanity?
Earlier in the year, the team behind the Sonic the Hedgehog live-action flick went back to the drawing board apologetically after a first trailer revealing an updated version of SEGA's iconic blue blighter went down poorly online. Director Jeff Fowler tweeted his intention to sort it all out with a '#gottafixfast' hashtag. Smash cut to this week, and Paramount are back with a brand-new promo to show off the character's revamped-but-classic look, which does not contain any human teeth.
See it below…
The redesign is decent, and certainly comes as a relief subsequent to the disturbing Sonic visage we were previously exposed to. The weirdly-chosen addition of Gangsta's Paradise in the first trailer has also been replaced with a questionable remix of The Ramones here, but all the awkward comedy remains present and correct, as Sonic – voiced by Ben Schwartz – "navigates the complexities of life" with his human pal Tom (James Marsden). At some point, the two will clearly have to face off against the villainous Dr. Robotnik (Jim Carrey) in a series of mildly perilous battles, and at least no real life hedgehog dentists will be brought in to pass comment about any of it.
The film is now coming out on Valentine's Day, 2020, because nothing says "romance" like Sonic The Hedgehog.
Now, where's that new Cats trailer? 2019 is not done with us yet.