News
Son of Shaft Reboot Circles Groundbreaking Deal with Netflix
New Line is inking a deal with Netflix to produce Samuel L. Jackson's Shaft reboot, and possibly changing studio distribution models.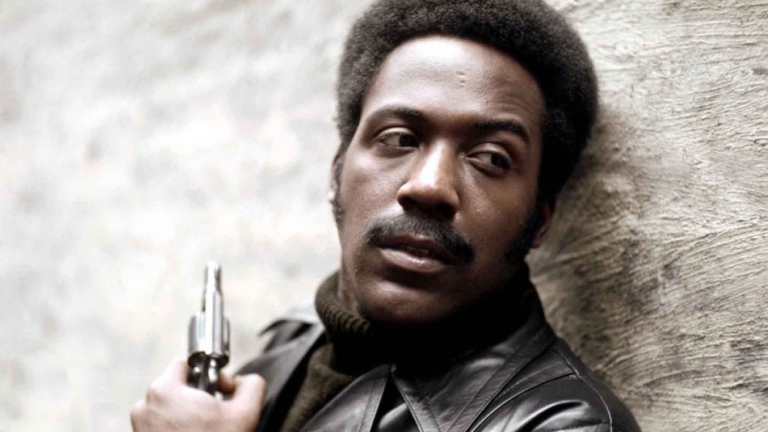 While reports of the movie industry's death in the Age of Peak Television continue to be greatly exaggerated, there is no doubt things are in transition. With Amazon Studios and Netflix releasing a number of 2017's best films so far (and at least one of the sleeper hits), the times are a-changin', and it seems the traditional studios are preparing to change too. Thus enter the new deal that is close to being signed between Warner Bros./New Line and Netflix regarding the Shaft sequel/soft-reboot.
The long anticipated movie that will see Samuel L. Jackson and Richard Roundtree both reprise their roles as the eponymous ass-kicker of Blaxploitation and beyond, SHAFT!, is now closer to coming to fruition due to a groundbreaking platformed release model between the old school movie studio and a new age streaming service. As according to Deadline, Netflix is poised to put up more than 50 percent of Shaft's $30 million budget. While that number is still considered "medium-budgeted" in Hollywood parlance, it's also becoming increasingly harder to hit for films that neither aim to be a $200 million blockbuster or a tiny-budgeted indie, genre, and/or prestige piece.
In return for essentially increasing the budget for Son of Shaft beyond what New Line is willing to risk on the investment, Netflix will get international film distribution rights for Shaft and the ability to place it on streaming in international (non-U.S.) markets two weeks within release of Son of Shaft's North American premiere.
To cut to the purpose of this deal, it essentially suggests that studios may be willing to concede theatrical distribution overseas for films deemed "urban" or too niche for non-American audiences. In other words, because Son of Shaft will be targeting "urban-themed" audiences—Hollywood jargon for predominantly black moviegoers—the studio might consider it a win to skip marketing the film to non-Americans who tend to be a harder sell on American-centric culture, and sending it straight to Netflix. For if the streaming service has the international rights, it might prove prudent to simply open it in a London theater or two, not unlike how it currently opens its original films in a few theaters in New York and Los Angeles, before immediately dropping it on Netflix in foreign markets.
This, meanwhile, is intended to placate North American theater chains and exhibitors, because the film will still have a traditional 90-day window between theatrical release in America and its DVD/home media release via Warner Bros. and New Line. Presumably it might end up on Netflix sooner than usual though.
If this were a success, it could mean more medium-budget films, provided Netflix or other streaming services see an appeal in co-producing such fare, but a reduction of non-blockbuster American studio films in international cinemas.
As for Son of Shaft, this undeniably means more money for the film which will continue the saga of family badasses that began with the 1971 classic starring Roundtree as John Shaft and, after two sequels and a television series with Roundtree, Samuel L. Jackson as Shaft's similarly named nephew, John Shaft, in 2000's Shaft. Jackson will have a major role again as Son of Shaft stars Jessie T. Usher (Independence Day: Resurgence) as the son of Jackson's Shaft, as well as an FBI agent with expertise in cyber intelligence.
The film will be directed by Tim Story (Barbershop, Fantastic Four) and is from a screenplay by Kenya Barris (Black-ish, Girls Trip). The movie is also scheduled to begin production in December.
Read and download the full Den of Geek Special Edition magazine here!