News
Solo: The Analysis begins, as its Box Office Disappoints
There's a mini-inquest going on into the box office takings for Solo: A Star Wars Story...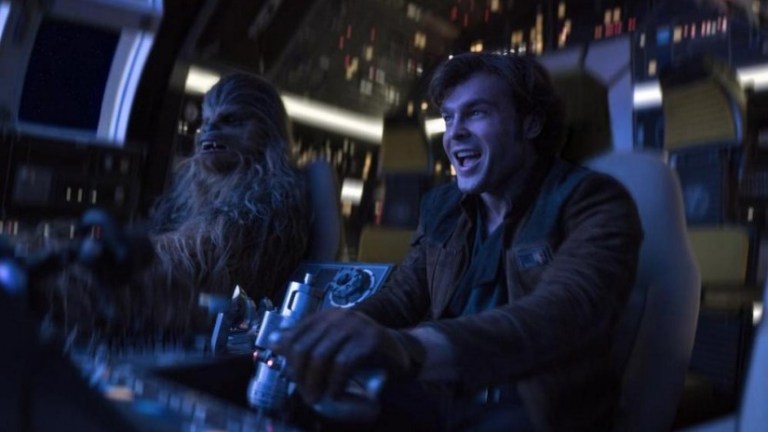 Over the weekend, the numbers came in for Solo: A Star Wars Story, and promptly started alarm bells clanging. The movie came in well below even conservative estimates. And whilst it's no flop, the film just nudged over $100 million for its opening four days in the US. Surprisingly, it didn't catch on outside the US, though, with $65 million added to the total.
These numbers are a long way shy of those for the previous three Star Wars movies under Disney's stewardship
Head of distribution for Disney, Dave Hollis, has address the lower than desired numbers in a piece at The Hollywood Reporter. He admitted that the film had fallen a little short, and commented that "there's a question of frequency, and how many times people will go to the movies. Is this too much and too soon for a third time in a five-week period?"
There's a two week gap in America now until Jurassic World: Fallen Kingdom tramples into cinemas, which gives some wiggle room for Solo to make a bit more cash. But Disney is reportedly now reconsidering its approach to Star Wars films in the years ahead, as the inquest continues.