News
Solo: A Star Wars Story – Ron Howard Re-Shot 70% of the Movie
Ron Howard had considerable work to do on Solo: A Star Wars Story.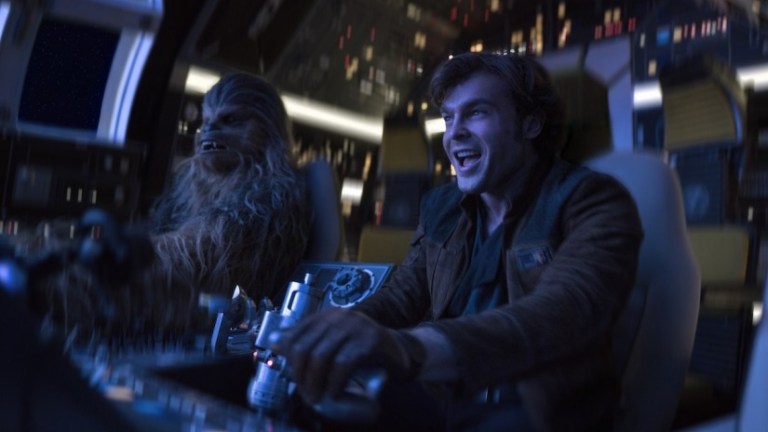 Ah, you probably know the story by now. The shoot of Solo: A Star Wars Story was well underway when Lucasfilm decided to remove directors Phil Lord and Christopher Miller from the production. Production halted for a little while, as new director Ron Howard got up to speed. Reports suggest that Howard ended up reshooting a good chunk of Lord and Miller's version of the movie, as well as all the remaining material.
In fact, according to a new report in the Wall Street Journal, it's now being estimated that Howard reshoot around 70% of Lord and Miller's footage, as part of his overhaul of the movie.
The reason?  According to a source, "Ron wanted to go back to the spirit of the original trilogy, while Phil and Chris were looking forward to something new, more like Guardians Of The Galaxy." Lucasfilm preferred Howard's approach, it seems clear.
Lord and Miller instead took an executive producer credit, adding that "we were really proud of the many contributions we made to that film. In light of the creative differences, we elected to take an executive producer credit."
Plenty has come out since their initial firing last year about just how bad the working relationship was between Lord, Miller, Lucasfilm president Kathleen Kennedy, and co-screenwriter Lawrence Kasdan. Much of the issue had to do with Lord and Miller's highly-improvisational directorial style. They tended to go off-script, which annoyed Kennedy and Kasdan, who preferred that the directors stick to what was written on the page. 
Interestingly enough, the film's first trailer showcases a more lighthearted Star Wars adventure than the previous Disney installments. Might some of Lord and Miller's ideas have survived the final cut? We'll know in due time.