News
So what's happened with the Superman Returns sequel?
Why hasn't Superman returned again? We look at the future for a sixth big screen Man Of Steel adventure…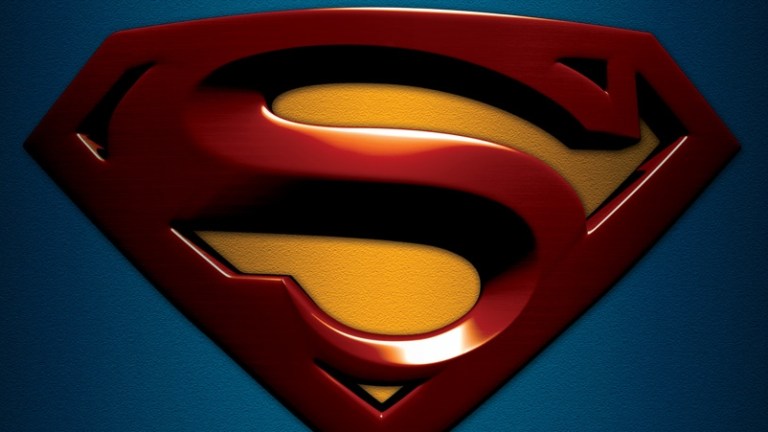 The plan, following the Batman template, was fairly straightforward. Bring in an established director whose films have mixed commercial and critical acclaim. Give them the reigns to one of your potentially most lucrative superhero franchises. Sit back and watch the cash come in, and start planning the sequel fairly quickly.
It worked with Christopher Nolan and Batman Begins, which paved the way, of course, to last summer's The Dark Knight. And when Warner Bros unleashed 2006's Superman Returns into the world, under the stewardship of Bryan Singer – who by this time had two successful X-Men movies under his belt – the thinking was surely that 2009 would see some form of Superman 2.
Only, as you've probably worked out, it hasn't happened yet. That's in spite of Warner Bros' summer 2009 slate being so bare at one point that it needed to delay a Harry Potter movie by eight months to bulk it up.
So where exactly is the next Superman film? Nowhere in sight, appears to be the answer. For a while, it seemed that Bryan Singer would be re-attached, and while nobody has come out and said that he won't be doing another Superman movie, Warner Bros has clearly hardly been beating a path to his door to do it. The reason? The underwhelming word of mouth that the last film garnered. It actually did similar numbers to Batman Begins too at the US box office, and yet many were left wondering several things. Where's the action? Why are you being quite so reverential to the earlier films? What's this silly plot all about?
Personally, I quite liked it (and to be fair to Singer, when he stages an action sequence, such as the landing of the aircraft, it's something to behold), but Superman Returns nonetheless failed to ignite fresh passion in the franchise. But still, the initial thought was that enough money was in the bank to press ahead with another film.
And then Warner Bros wobbled. It had originally announced that the film would indeed be arriving in the midst of 2009's summer blockbuster season, and that Bryan Singer was pencilled in to return to the director's chair. The initial thought was that Brainiac and Bizarro were possible villains for the story, and that the action quotient would be ramped right up too. In fact, all of the key cast were also primed to return, too.
Thus, the story work began, and yet it seemed to be taking longer than originally planned. Then, Singer decided to go off and film the Tom Cruise-headliner Valkyrie, and the word was that filming would start in the middle of 2008. At the end of 2007, though, writers Dan Harris and Michael Dougherty left the project, and the writers' strike in America made it problematic to quickly bring in fresh faces. Warner Bros decided to delay the project to 2010, as a result.
But then talk surfaced that Warner Bros was looking, effectively, to reboot the reboot. Comics star Mark Millar commented that he'd approached Warner Bros with such a plan, after saying that an unnamed yet well-known director had asked him to help him come up with a pitch. Millar was looking to do a trilogy of pictures, but it's understood that by this stage in 2008, Warner Bros was listening to ideas from many writers, none of whom it appears has yet given the studio the magic bullet that it seeks.
It was in the summer of 2008 that it finally, publicly, voiced its thoughts on Superman Returns and its search for a follow-up. "'Superman' didn't quite work as a film in the way that we wanted it to," Warner Bros Pictures group president Jeff Rubinov told the Wall Street Journal. "It didn't position the character the way he needed to be positioned. Had 'Superman' worked in 2006, we would have had a movie for Christmas of this year or 2009 … But now the plan is just to reintroduce Superman without regard to a Batman and Superman movie at all."
And that seems to be where Warner Bros is sitting right now. Bryan Singer had originally intended to move from Valkyrie to his second Superman movie, with the promise to go "all Wrath Of Khan on it". Yet Valkyrie has been and gone, and while there's been no official confirmation one way or the other, you can't help but think that if Singer was still on the project, it would at the least be talked about. Instead, neither he nor Warner Bros seem able to say much on the matter one way or the other. Singer, incidentally, has four projects listed on IMDB Pro at various stages of development, and not one of them is a Superman sequel.
Warner Bros also seems reluctant to press the green light on a new Superman movie until, it seems, it thinks it's got a better chance of making more cash off it. And, to be blunt, the focus is clearly more on Batman – which has turned again into a massive cash cow – than the man in the blue tights. In fact, at the end of last year, DC Comics president Paul Levitz admitted that "Everyone is waiting for Nolan to sign on for another Batman, once that happens, the release date for Superman and all other future projects will follow."
Given that Christopher Nolan's future in the bat-chair is itself the subject of some intense rumour, it's perhaps understandable that Warner Bros is keener to establish the fate of the next Batman movie than it is the new Superman film. Bluntly, we'd be surprised to see either any time before 2012.
For the one constant throughout all of this was that Brandon Routh was likely to return as the Man Of Steel, but today's story (here) even throws that into doubt. Routh's contract to play Superman has expired, and that could, in theory, allow Warner Bros just to hit a firm reset button, and start the whole thing from scratch again. In fact, as time progresses, you can't help but feel that's the more likely option here. The chances of Bryan Singer directing, certainly, seem all but gone, and with only McG among Hollywood directors expressing public interest in the project – and you can't imagine that Terminator: Salvation will have helped his chances – then the whole project remains very much in limbo, several years after work began on it.
Will Superman return again? It's inevitable, and Warner Bros knows it. But given even the failure of The Incredible Hulk to concrete over the first Hulk movie for Marvel, it knows it's got one hell of a job on its hands…