Reviews
Snuff Box DVD review
Matt Berry and Rich Fulcher join forces for a mix of sitcom and sketch show. But is it worth getting on DVD?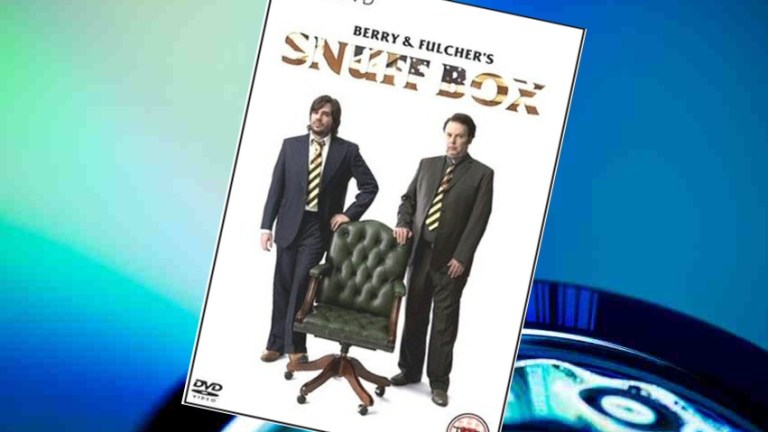 It's hard to describe Snuff Box. It's kind of a sitcom but then it's also a sketch show. Sort of.
Snuff Box is the product of Matt Berry and Rich Fulcher, two actors who are best known for their roles in various other British comedies, such as Garth Marenghi's Darkplace, The IT Crowd and The Mighty Boosh. The set-up for the show is something along the lines of Matt Berry as a surly-mannered Brit who will stop at nothing to get whatever he wants that particular week. Rich Fulcher plays Matt's American friend, who always seems to be the foil to Matt's plan. Sort of.Snuff Box breaks any conceivable mould for TV show formats. Each episode seems to start out with a story and a direction, but at some point it will take a left turn and end up somewhere completely different. When it works it's brilliant, like an evil psychadelic comedy maze. When it doesn't work you wish they'd just spent a little time tidying it up and adding a tiny amount more structure. It's definitely a less effective approach to this bizarre humour than the psychadelic storytelling of The Mighty Boosh.
The good news is that for the most part it does work. Partly because Rich Fulcher and Matt Berry, who also wrote the show, are genuinely funny. The material they've written is incredibly dark. Episodes frequently start with Matt Berry working his job as a hangman, with Rich as his assistant. It's strange how much humour they were able to mine from the subject of hanging.
Some of the best stuff comes from the sketches. Rapping with a baby, a rap song performed by Rich Fulcher, is one of the funniest things I've ever seen. Matt Berry's recurring scenes of charming girls only to find they have boyfriends are hilarious. There are few recurring sketches and they manage to keep all of them fresh by adding something new every time (are you listening, Little Britain?)
It's understandable that Snuff Box only got one series; the content makes it difficult to know when the BBC could screen it. But for those not easily offended, Snuff Box is a strange, dirty little work of twisted genius that is definitely worthy of some of your time.
In the way of extras, we get a making of doc, some commentaries, out-takes, a slideshow, music and a trailer. The making of is nothing special, a 20 minute piece of which a good 5 minutes is essentially music video. Similarly, the out-takes are fairly standard. I'll never understand the point of putting a slide show on a DVD and struggle with the point of putting the trailer for the DVD you have just brought on the disc as a bonus feature.
The music feature is great. A selection of songs from the show, offered as isolated tracks. Music plays an important role in the show and this was a great idea for inclusion. Also, the commentaries are good fun. We're offered commentary on the first two episodes by Rich Fulcher and Matt Berry, who are also present to commentate on the final episode with series director Michael Cumming. These commentaries consist of information, misinformation and complete nonsense. Which is probably exactly what you would expect from the minds behind Snuff Box.
Feature:
Extras: