News
Smart new poster for Spring Breakers
Might Spring Breakers be one of the best surprises of the year? Early word is good, and we've got a new poster too...
We're hearing a lot of good things about the upcoming Spring Breakers. The film stars James Franco, Selena Gomez, Vanessa Hudgens, Ashley Benson and Rachel Korine, and it follows four female college students as they look to fund their spring break.
The really smart poster for the film you see below gives you an idea of just what direction things go, and don't go expecting too many soft edges from the film: it's already been classified as 18 in the UK, thanks to its "hard drug use, strong sex, sexualised nudity, violence & language".
The film arrives in the UK from the start of April, has been directed by Harmony Korine, and is already one on our to-watch list. More on it in the next few weeks…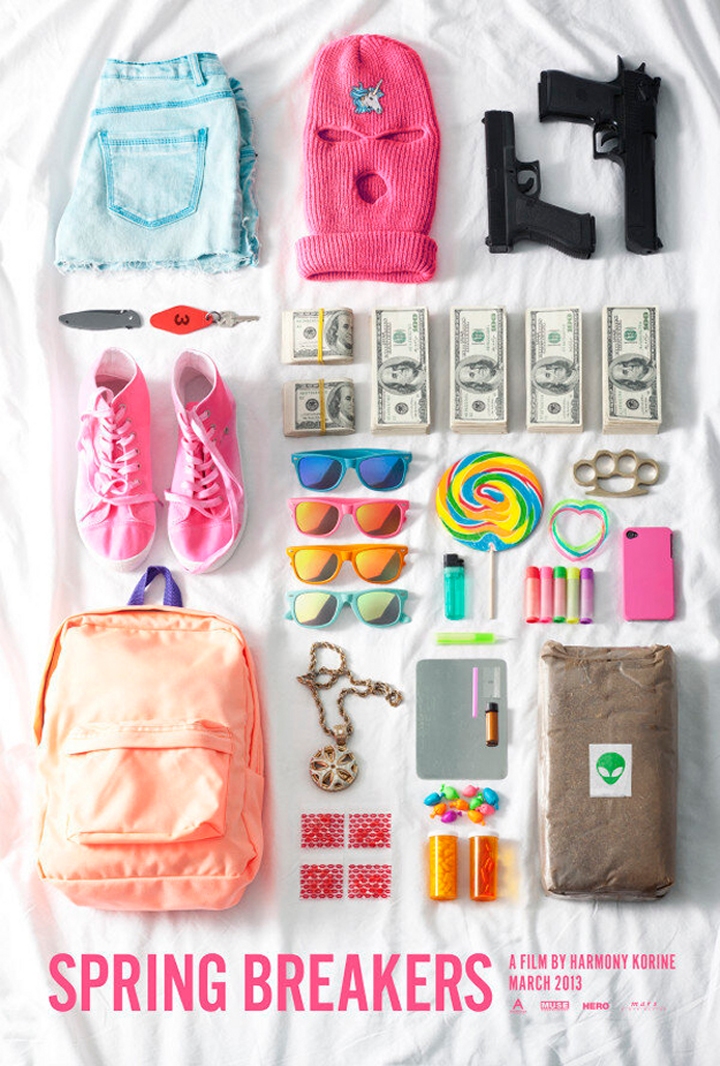 Follow our Twitter feed for faster news and bad jokes right here. And be our Facebook chum here.