Reviews
Slumdog Millionaire DVD review
Slumdog Millionaire is some way off vintage Danny Boyle, reckons Asavin...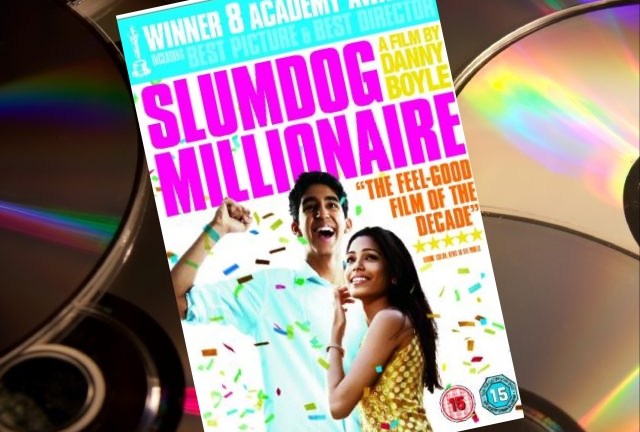 Half a year after it won eight academy awards, a best picture and a best director gong, there are questions to be asked. Did it deserve to win these awards? Is it even director Danny Boyle's best film?
It may well be a movie that was ideally suited for the Oscars, but this is definitely not Boyle's best. Trainspotting, 28 Days Later and even his last movie, Sunshine, are superior – but that is not to say that Slumdog Millionaire is not as enjoyable and feel-good as anything this year.
It's a modern day fairy tale set in India. Describe it like that and you pretty much have the movie in a nutshell. It's the story of Jamal Malik (well played by former Skins actor Dev Patel), a young man from the slums of Mumbai who manages to do very well in the Indian version of Who Wants To Be a Millionaire, arousing the suspicions of the show's host, as well as officials.
The film is basically a story of how Malik survives in the Mumbai slums as a kid and teenager, and the ways that his experiences gave him the ability to answer the Millionaire questions. Running parallel with this is a love story involving Jamal and fellow slum kid Latika (played by the beautiful Freida Pinto) that is the motivation for much of what he does.
All the ingredients for an Oscar winner are there. Boyle beautifully films it with a hyper-kinetic energy assisted by quick-moving camerawork and colourful cinematography. India is a country full of colour and life, and Boyle knows how to take advantage of that.
It's also good at portraying the sheer poverty that slum kids in India have to suffer, as well as its contrast to the quickly built city developments that grow, as Jamal gets older. The beginning of Slumdog – a mad dash through the passageways and inside of the Mumbai slums – is a great example of Boyle using the camera to really force the audience to sit up and watch.
It's also got some great acting with upcoming actors Patel and Pinto, a charismatic pair, backed up with good support from a supporting cast including Anil Kapoor, a famous Indian actor who plays the game show host as his first English-speaking role, though you wouldn't be able to tell. The young actors who play the child and teenage versions of the slum kids are also key to the believability of the film, and it is not surprising to find out a couple of the younger ones are real Mumbai children.
However, there's something missing that could really turn it into a classic, or that feeling of going away from the cinema and thinking you've really experienced something special. Trainspotting had that energy, 28 Days Later had that horror, Sunshine even had that sense of claustrophobia – but with Slumdog Millionaire it was more of a shrug. Perhaps something to do with the fact it seems like a Celador Who Wants To Be A Millionaire product placement half the time; this disturbs the reality of the movie as well as its magical fairy tale aspect.
However, when you think that five of the eight Oscars were won for sound, cinematography and editing, then you could say they are well deserved. The film is brilliant to look at, snappily edited and with a great soundtrack that really goes perfectly with the look and speed of the film. But as something to remember, Slumdog Millionaire is a good movie – but no classic.
Extras are not bad, but not great. You get the normal DVD package: documentary and trailer. However,the Danny Boyle/ Dev Patel commentary is pretty informative, and will give a real sense of Boyle's directing enthusiasm as well as the multitude of directing techniques and tricks that he employs.
Slumdog Millionaire is available now.