News
Slaughterhouse Rulez Trailer: Simon Pegg & Nick Frost Battle Boarding School Monsters
Horror comedy Slaughterhouse Rulez showcases monstrous mayhem at an English boarding school, featuring Simon Pegg and Nick Frost.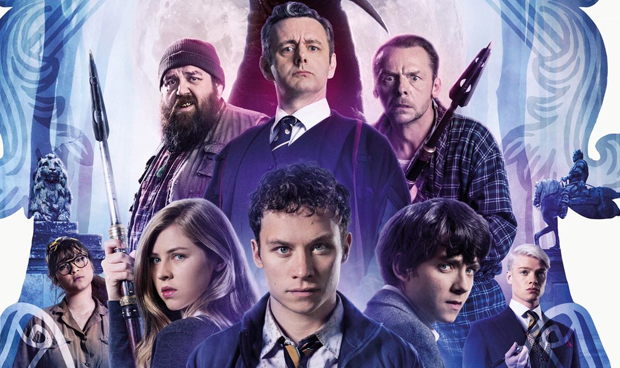 Slaughterhouse Rulez is marking an arrival this Halloween as a monster movie mashup of horror tropes set at a prestigious and proper English boarding school. Indeed, while The Smiths may have quipped that "Belligerent ghouls run Manchester schools," this movie appears to be showcasing some ghouls (or demons maybe?) overrunning a school.
The teen-centric horror-comedy is written and directed by Crispian Mills, who last came to the table with the 2012 comedy movie, A Fantastic Fear of Everything, which starred Simon Pegg. Consequently, Mills's belated sophomore outing won't be without Pegg, who fields a supporting role in the film, this time joined by his perpetual motion picture partner in crime, Nick Frost.
Slaughterhouse Rulez Trailer
The first Slaughterhouse Rulez trailer has arrived!
The film appears to be every bit the madcap event that one would come to expect from a film that features Simon Pegg and Nick Frost. However, buried deep in its recesses is a tinge of agitprop, since the plot involves a prestigious boarding school selling some of its land to a fracking company, whose subterranean activities seem to result in the opening of a kind of gateway (to Hell?), from which monsters (demons?) emerge and wreak havoc on the student body and faculty.
The film stars Finn Cole (Animal Kingdom, Peaky Blinders), Asa Butterfiled (Miss Peregrine's Home for Peculiar Children, Ender's Game), Hermione Corfield (Star Wars: The Last Jedi, xXx: Return of Xander Cage) and Michael Sheen (Good Omens, Masters of Sex). Of course, the duo of Simon Pegg and Nick Frost bring their zany repertoire from efforts like Shaun of the Dead, Hot Fuzz and The World's End.
Read the latest Den of Geek Special Edition Magazine Here!
Slaughterhouse Rulez Release Date
Slaughterhouse Rulez is set for a Halloween arrival in the U.K., specifically October 31. While a U.S. release date has not been revealed, it's not beyond the realm of reason to assume that a Holiday-appropriate date around that same time will be set Stateside.
Here's the official Slaughterhouse Rulez poster…