News
Six New Marvel Movies Announced: What Could They Be?
Disney has added six new Marvel movies to the calendar, which makes a total of nine between 2020 and 2022!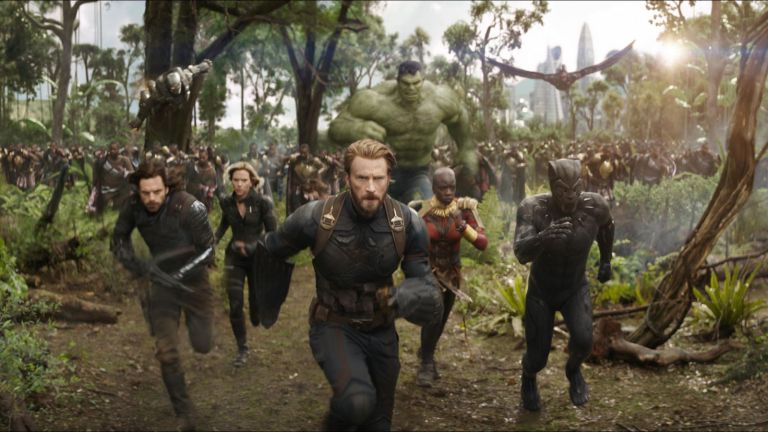 Disney unveiled a massive shakeup of their upcoming release schedule, reserving dates for everything from assorted live action projects to new untitled Pixar movies, and, of course, more Marvel movies. The Marvel movie release schedule has been set relatively in stone and planned out through 2020 for what seems like forever, but with Avengers: Infinity War (which also got its release date moved up a week to April 27) about to bring Marvel Phase Three to a close, a robust release schedule for the next few years should get a little attention.
There had already been three reserved, but unnamed dates, on the schedule for 2020. Those are:
May 1, 2020 
July 31, 2020 
November 6, 2020 
Note that the only officially confirmed Marvel movie after May 2019's Avengers 4 and July 2019's Spider-Man: Homecoming 2 is Guardians of the Galaxy Vol. 3. That's probably a lock for one of those 2020 dates. I wouldn't be surprised if Black Panther 2 is announced soon, and that could potentially sneak into that November slot. We're still waiting on word of Doctor Strange 2, as well. Whatever these 2020 movies are, we'll probably get confirmation on them before San Diego Comic-Con in July, because they'll have to go into production relatively soon in order to make those dates.
But what about these other six dates?
May 7, 2021 
July 31, 2021 
November 5, 2021
February 18, 2022
May 6, 2022
July 29, 2022
A Black Panther or Doctor Strange sequel could also make sense for 2021, and one of these other dates could certainly end up being another Avengers movie. Optimistic fans might speculate that those 2021 and 2022 dates could be when we see the first payoff of the Disney/20th Century Fox merger, which will allow Marvel Studios to make use of the Fantastic Four as well as characters and concepts from the X-Men universe. But it's important to note that merger might not complete until 2019, and it's not clear yet just how long it will take to get moving on new projects involving those properties. Meanwhile, 20th Century Fox is proceeding as if nothing is happening, continuing to develop X-Men and Fantastic Four-adjacent projects like Kitty Pryde and Silver Surfer. It sure would be nice to see a Marvel Studios Fantastic Four movie as early as 2021, though, wouldn't it?
While it's not yet clear what the fate of Iron Man, Thor, or Captain America (or the contracts of Robert Downey Jr., Chris Hemsworth, or Chris Evans) is after Avengers 4 hits in 2019, one other thing to consider is that Marvel finally seems open to the possibility of a Black Widow movie, so a new phase of films could include that along with sequels for Black Panther, Captain Marvel, and the near-certainty that we'll be getting a Spider-Man movie every few years for the rest of our lives.
We probably won't have to wait much longer to learn the names of those 2020 films, but as for the others, Marvel probably isn't in any hurry. But the last time they announced this many dates at once (back in 2014), a full Phase announcement was close behind. The complete schedule of upcoming Marvel movies can be found here.