Features
Six Legs: the 80s comedy David Cronenberg never made
A Ghostbusters-style movie about bug hunters and addictive insects? Read all about the quirky 80s comedy David Cronenberg never made...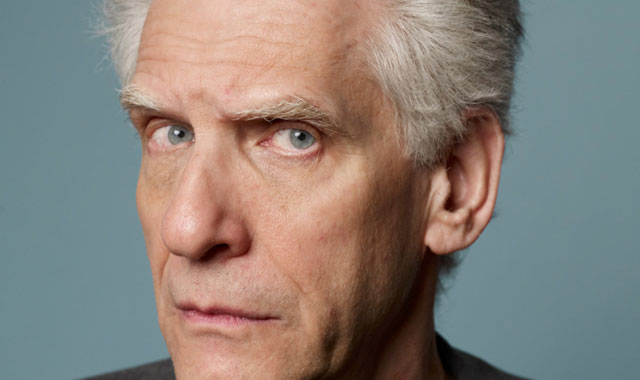 Having made his name with such ferocious cinematic specimens as Scanners, Videodrome, The Fly and Crash, Cronenberg isn't the first director you'd necessarily associate with the word 'comedy'. Yet the erstwhile King of Venereal horror – who most recently helmed the James Pattinson-in-a-limo drama, Cosmopolis – really did plan to direct a comedy feature film.
After Cronenberg finished work on Videodrome in 1983, Universal (who distributed the movie) approached the director to ask if he had any other ideas he'd like to make for them. Although Videodrome wasn't a big hit, neither was it a disaster – and Universal suspected that, if the sharp and slightly weird edges could somehow be sanded off Cronenberg's filmmaking style, he might have a mainstream hit in him somewhere, just waiting to get out.
Cronenberg went off to his writing station, and came back with something called Six Legs – an ensemble comedy which he later compared to – of all things – Ghostbusters. In an interview with writer Chris Rodley for the book Cronenberg On Cronenberg, the director put it this way:
"Six Legs was about entomologists discovering an insect on a Caribbean island that is addictive when you eat it: the adventures of the main guy and his two strange friends. Weirdly enough, it was a little bit like Ghostbusters, in that there were three eccentric guys running around in a van with a symbol on it – in this case a bug symbol – and it was a comedy."
Addictive insects? Three men in a van? It sounds extraordinary. Many of his earlier films have a Hitchcock-like eye for the grotesquely comic (the abruptly exploding heads in Scanners, the raving sex zombies in Shivers), and the idea of bug hunters munching on addictive Caribbean insects and racing around in a bug-mobile (the Ento-1, perhaps) sounds wonderful.
The timing would have been perfect, too, since comedy movies were going through something of a renaissance in the US at the time, and Cronenberg's friend John Landis had just proved that comedy and horror could make perfect bedfellows in his classic, An American Werewolf In London.
"The idea that I might write my own comedy made sense," Cronenberg said.‭ "‬I wasn't going to do someone else's so maybe I could do my own."
Unfortunately, Universal didn't seem to think there was much mileage in Six Legs – and Cronenberg himself admitted that, with the first draft written in a hurry, the script probably needed a bit more work.
"I rushed the end to finish the first draft," Cronenberg said. "The [first] third was pretty good, the second third so-so, and the end was probably pretty bad. They didn't want to continue with it."
Cronenberg, of course, would later sate his fascination with insects in his 1986 remake, The Fly, while his very loose adaptation of William S Burroughs' Naked Lunch (1991) also had plenty of bugs in it – and a pest exterminator protagonist addicted to his supply of powdered insecticide.
Sadly, the original script for Six Legs appears to be languishing in a drawer somewhere. While unfilmed screenplays have often materialised on the Internet in the past (including Clair Noto's sci-fi, The Tourist, which was also turned down by Universal), Six Legs isn't available online, and Cronenberg doesn't seem to have mentioned the comedy in any of his interviews since the early 90s.
Unless a copy of Six Legs surfaces somehow, this Cronenbergian comedy will remain one of cinema history's 'what if…' stories – to be filed away alongside those other projects Cronenberg either turned down or never got to make – among them Witness, Top Gun, Flashdance, Return Of The Jedi, Total Recall, and a version of Beverly Hills Cop, starring Sylvester Stallone…
Follow our Twitter feed for faster news and bad jokes right here. And be our Facebook chum here.