News
Simon West teases Con Air 2
Get the bunny back out of the box: there's a sliver of hope for a Con Air sequel…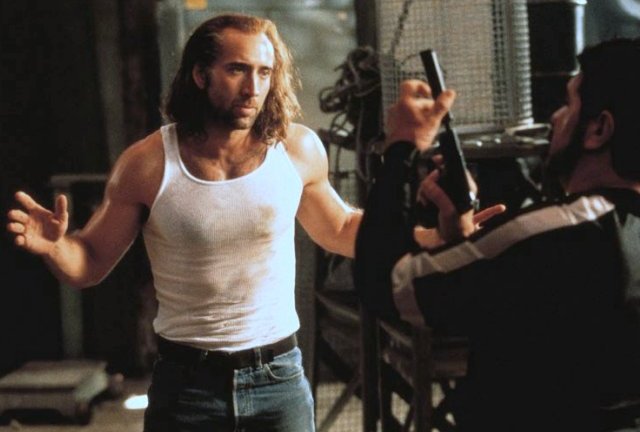 Back when we counted down the finest action movies of the 1990s, it was the gloriously bonkers Con Air that walked away with the crown. More than any action movie of the 1990s, it mixed in excellent set pieces, quotable dialogue, and a cast of characters that has been pretty much unrivalled in the genre since.
Plus, it had Nicolas Cage in his best ever blockbuster performance. "It's your barbecue Cyrus, and it tastes good," he spouts out to lead villain Cyrus The Virus at one point, and he's damn right too.
This week, Con Air director Simon West returns to the action genre with the Jason Statham vehicle, The Mechanic. And while he was promoting that film in a chat with Crave Online, he was asked what film would be a dream project for him.
The answer, friends, was Con Air 2.
If you just heard a little squeal, that was us. But it's inevitably a tempered squeal, for a few reasons.
Firstly, the decision as to whether there's a Con Air 2 is presumably down to Jerry Bruckheimer rather than Simon West. That's stumbling block number one. Stumbling block number two is getting together a cast of the magnitude of the first film again. Not least because, er, not everyone made it to the end of the first film.
Less of a stumbling block, we suspect, is Nicolas Cage, who's currently shooting Ghost Rider 2, and is committed to National Treasure 3. It's not going out on a mighty limb to suggest that Nicolas Cage's movie choices tend to be a bit erratic – Season Of The Witch, anyone? – and so at the least, there's unlikely to be an instant block on the idea of a Con Air sequel.
The most logical way forward for the film would be to treat it as the further adventures of Cameron Poe, and just sticking him back on a plane would be a problem. But if you call the film Con Air 2, there aren't many other places you can go. They've got to be in the air somewhere.
Still, Simon West is keen, and that's a starting point for a project we'd dearly like to see.
"It'd be great," said West. "It's a matter of getting everybody together. There's so many people involved and it's about getting everybody to agree. But I'm going to bring it up to Nic. I'm going to put a bug in his ear about it. If the two of us want to do it, we'll go after the others."
We'd be amazed if it happened. But it might just be one of the finest pieces of movie news of the year if it did…
Follow Den Of Geek on Twitter right here.