News
Simon Mayo's new book announced, movie deal confirmed
The Wittertainment movie universe might just have begun, as Simon Mayo's upcoming Mad Blood gets picked up for a big screen adaptation...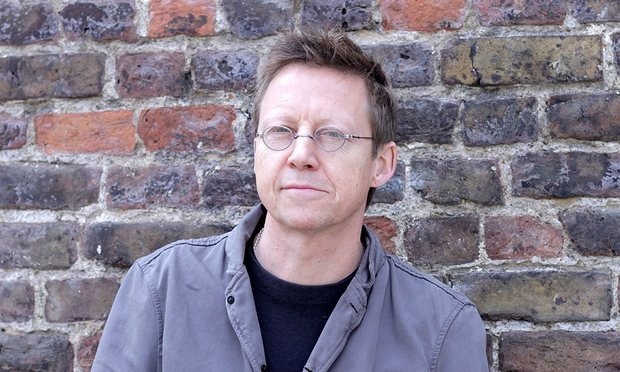 This article comes from Den of Geek UK.
Expect Simon Mayo's cabin on the next Wittertainment cruise to be suitably upgraded, off the back of the news that his next book has already been snapped up for a big screen adaptation.
The book in question is his first adult novel, that's going by the name of Mad Blood. It was a project he hinted at when we interviewed him here, where he told us that "I wrote a synopsis of this over four pages, and the film rights sold off the back of that. Literally on the four pages. I've come across a story that is so extraordinary that it was bought straight away. It's going to happen, and I haven't written the book! I came across the story when I was researching Blame. It'll still be a novel, but it's set in the middle of a story that really did happen, and I'll make a piece of fiction out of it. It's going to involve some extraordinary characters".
We're assuming he has written the novel now, though, and Transworld Publishing will be releasing the book next year.
It's based on a true story that Mayo uncovered, dating back to 1815. The official posh blurb reads:
In 1815, after Great Britain and the United States have declared peace in the so-called Second American War of Independence, a group of captured US sailors are delivered to the notorious Dartmoor Prison, a godforsaken spot in the far reaches of Devon, where they are immediately immersed in a stew of political and racial tension among the incumbent prisoners-of-war. Here there are seven accommodation blocks – six white, one black – where, with the war over, the situation within the prison walls is becoming ever more explosive, a powder keg waiting to blow…
The film rights to Mad Blood have been acquired by Tessa Ross (former head of Film4) and Juliette Howell, both of House Productions. And things are already moving there, as the wonderful Jack Thorne has been recruited to write the screenplay.
More on Mad Blood nearer its release and publication date. We trust Jason Isaacs' agent has already been in touch…