News
Sicario 2: Day of the Soldado Trailer and Release Date
Sicario 2: Day of the Soldado has a new trailer, and it looks amazing.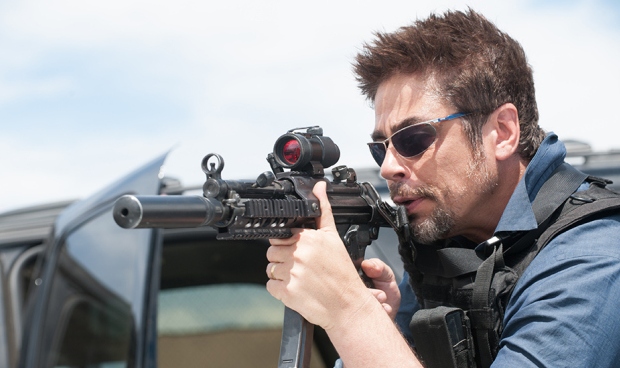 Although Sicario was a modest hit at best ($84 million in worldwide box office against a $30 million budget), talk of a sequel started during the film's theatrical run and now that talk has turned into reality. The follow-up film, titled Sicario 2: Day of the Soldado, opens next June 29, with stars Josh Brolin and Benicio Del Toro returning and a first teaser trailer available now. 
Not coming back for a second run at those Mexican drug cartels are Emily Blunt, who will be off singing and nannying her heart out in Mary Poppins Returns, and director Denis Villenueve, who was busy with Blade Runner 2049 and is likely off to Arrakis next for the Dune reboot. The new director is Stefano Sollima, best known for creating and directing the Italian TV series Gomorra. Taylor Sheridan, who penned Sicario, has written the sequel, which will focus on Del Toro's shadowy assassin character (who was the best thing about the first film, IMHO).
Check out the new trailer!
And here's the earlier one…
Sicario 2: Day of the Soldado Release Date
This one opens on June 29.