Features
Should film distributors hide that films are subtitled?
Subtitled films often have difficulty finding an audience. But should distributors be more open about their foreign-language films?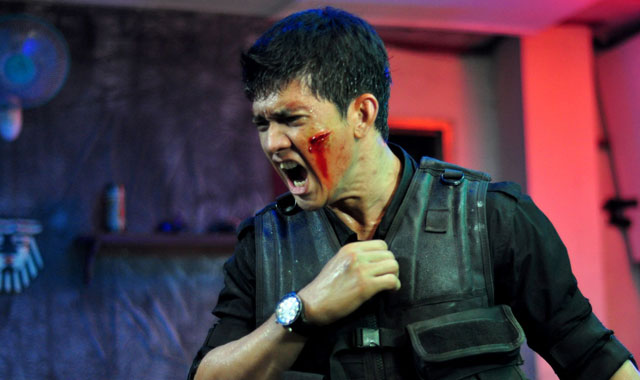 I grew up in Birmingham. If you live outside of England, Birmingham is a picture postcard paradise kind of place, an idyllic, calm retreat that's a must for a tourist stop-off. If you live within the UK, you'll know that, er, it isn't.
Nonetheless, at the start of the 1990s, there was a fairly new cinema built in the middle of the city, under the MGM banner. That particular cinema, and the MGM Cinemas name, have long since gone, but it was a comfortable place while it lasted.
I'd often turn up there to take advantage of cheap daytime showings, with no idea at all what I was going to see. That's how I got to see Delicatessen. This was a film about which I didn't know too much. Birmingham wasn't doing too well for independent cinema at the time, and so to see a film that few had heard of on the schedule was very welcome.
I loved Delicatessen. Not many people around me in the cinema seemed to, but I laughed hard, and laughed often. The main objection, though, was that at no time had the cinema forewarned its patrons that Delicatessen was a French film, with English subtitles. Ironically, this was around the time when Dances With Wolves had reaped lots of awards, in spite of having around a third of its on-screen dialogue subtitled, but few seemed to complain about that. With Delicatessen, though, the grumblers were out. The MGM in Birmingham never showed a foreign language film as part of its daily programme again, from what I could remember.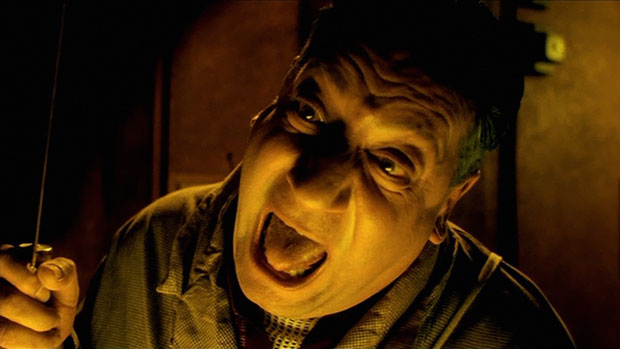 The conundrum here was an obvious one. By not telling people that the film was subtitled, more people went to see it. As a result of that, it's a fairly easily conclusion to draw that people got a chance to try something genuinely different from the usual fare, and I'd wager that a good number of them went on to seek out more films of its ilk. I certainly did.
But then, if you've paid good money for a Friday night movie, and just want to switch off, how would you feel? Would you be annoyed that there's two hours of subtitles to work through? I certainly have some sympathy for that argument, too.
The problem, of course, is that subtitles have become something of a cinematic firewall, to be filed alongside black and white movies, and silent films (note how The Artist is the lowest grossing Best Picture Oscar winner for a generation at the US box office). Granted, there's the occasional exception, but I'm also reminded of the fact that some of the advertising for Tim Burton's Sweeney Todd: The Demon Barber Of Fleet Street neglected to put across that it was a musical.
I'm guessing the rule of thumb here is that the more you tell someone about a film, the more reasons they have not to see it. It's perhaps a negative way of looking at it, but for smaller releases, I wonder if this is becoming more and more of a reality.
The finest action movie of this year, for instance, is The Raid (or, bizarrely, The Raid: Redemption if you live in America). In the case of The Raid, the amount of dialogue is actually really quite minimal, and yet by nature of its main language, it was treated as art house fare in many territories (when in truth it's anything but). We've seen in the past Crouching Tiger Hidden Dragon cross over into the mainstream, but an English dub was a contributor there. With The Raid, there's little reason why it shouldn't have been in line to make far more than the $4m it took at the American box office. In the UK, it did comparably better, opening at number five in that week's top ten, to a take of around £1m in total. But still: had it been in English, there's an argument it had the potential to make at least five times as much. If not more.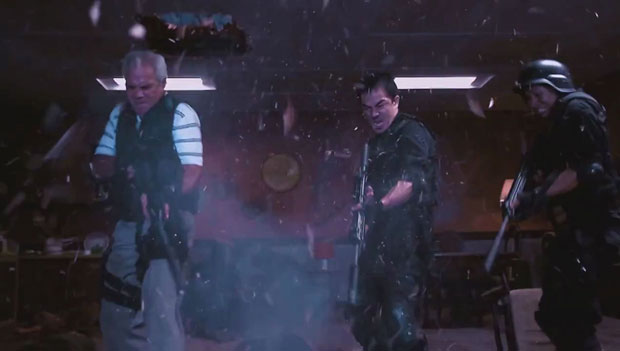 Now there are lots of contributory factors to such a low take – the breadth of the release, promotions, the weather, and so on, and so on – but The Raid nonetheless had tremendous word of mouth. Yet I've spoken to several people who didn't see it because it was subtitled. I'd argue that of those who told me that, each would have enjoyed the hell out of the film had they seen it, subtitled or not. They never even made it to the opening credits, though.
So here's a thought. This wouldn't work for all films, but are we at the stage where it's an idea to selectively remove advance warning of subtitles from certain foreign language movies? At the very least, some of the more mainstream ones? Is that fair, or is the mere word 'subtitle' now a poisonous word, that in virtually all cases costs a film wide distribution?
The Raid is a perfect example, and perhaps that's why its distribution was wider than most in the UK (credit to Momentum for that). What about Headhunters, though, one of the thrillers of the year? Most people, sadly, haven't got anywhere near it. It's a treat waiting to be discovered, and it'll stay that way for the bulk of the English-speaking film audience.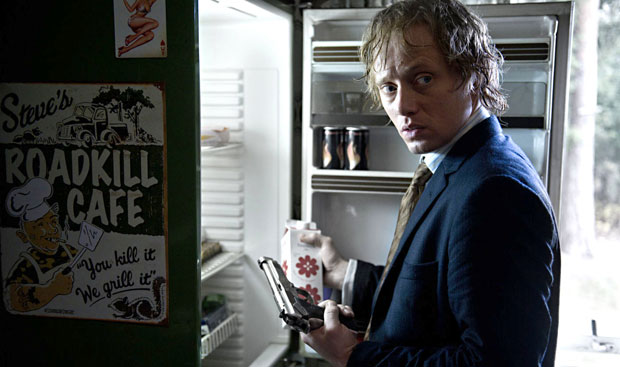 I don't think there's a perfect answer to this, but I do believe the surprisingly black and white divide between what's a wide distribution film and what's a limited one is denying people the chance to see something other than a big blockbuster of whatever flavour.
For me, because one film booker at one big, mainstream cinema in Birmingham took a gamble some 20 years ago, I got to see something that chances are I'd never had otherwise got to (the same booker brought in The King Of Comedy for a classics series of occasional screenings too, and I can't repay them enough for that either). I fear that the way cinema distribution is heading, where bookers aren't able to take such chances, such happy accidents won't happen again.
Perhaps it's less vital that it does in the DVD and video on demand age. But it still feels like a pity, and it still feels as though occasionally disguising the fact that a film is subtitled – as more and more seem to do – gives it a lot more of a fighting chance of being noticed.
Follow our Twitter feed for faster news and bad jokes right here. And be our Facebook chum here.