News
Shazam Movie Adds Adam Brody, Ross Butler, and DJ Cotrona to Cast
UPDATED! Adam Brody, Ross Butler, and DJ Cotrona have joined the cast of the DCEU Shazam movie in mystery roles.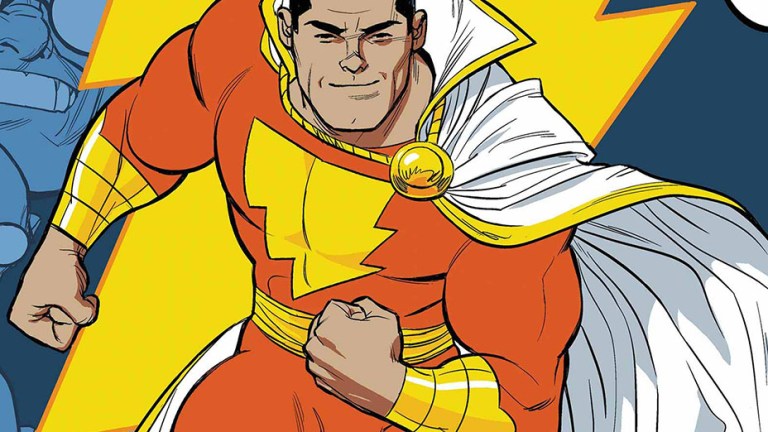 Even though it's deep into filming, the cast of the Shazam movie continues to grow. With a cast that already includes Zachary Levi as our title superhero, Asher Angel as Billy Batson, Mark Strong as Doctor Sivana, and It's Jack Dylan Grazer as Freddy Freeman. But now Adam Brody, Ross Butler, and DJ Cotrona are headed to the DCEU to join the Shazam family.
Heroic Hollywood was the first to report that Brody and Butler had joined the film, while DC Films Hub first reported Cotrona's involvement, and I can now confirm that this is true. No other details are currently available, and nobody will provide any details about their roles. On the other hand, I can speculate a little. This isn't DJ Cotrona's first brush with a DC superhero movie, either, as he was once cast as Superman for the unmade Justice League movie from George Miller.
For one thing, Jack Dylan Grazer is Freddy Freeman, and in the comics, he eventually ends up with magical powers of his own when he says the magic word, "Shazam" which bestows the worthy with the wisdom of Solomon, the strength of Hercules, the stamina of Atlas, the power of Zeus, the courage of Achilles, and the speed of Mercury. Historically the character has been known as Captain Marvel Jr., back from the days when "Shazam" was only the magic word and the name of the wizard who grants everyone their powers, not the name of the big red superhero himself (it's…a long story…you can probably guess some of it, though). I believe the character is currently known as King Shazam in the comics.
I suppose Adam Brody could be playing the adult, superpowered version of Freddy Freeman, but feel free to draw your own conclusions. And could Ross Butler be playing a grown-up and powered version of Ian Chen's Eugene? Is DJ Cotrona Jovan Armand's Pedro with some magic powers? Nobody's saying a word, magic or otherwise.
Here's the official synopsis for the Shazam movie:
We all have a superhero inside us, it just takes a bit of magic to bring it out. In Billy Batson's (Angel) case, by shouting out one word—SHAZAM!—this streetwise 14-year-old foster kid can turn into the adult Super Hero Shazam (Levi), courtesy of an ancient wizard. Still a kid at heart—inside a ripped, godlike body—Shazam revels in this adult version of himself by doing what any teen would do with superpowers: have fun with them! Can he fly? Does he have X-ray vision? Can he shoot lightning out of his hands? Can he skip his social studies test? Shazam sets out to test the limits of his abilities with the joyful recklessness of a child. But he'll need to master these powers quickly in order to fight the deadly forces of evil controlled by Dr. Thaddeus Sivana (Strong).
Shazam opens on April 5, 2019. We have lots more info on the movie right here. 
The full schedule of upcoming DC superhero movies can be found here.