News
Shazam! DVD/Blu-ray Release Date and Special Features
Shazam! is flying on to shelves after proving to be a solid origin story all round...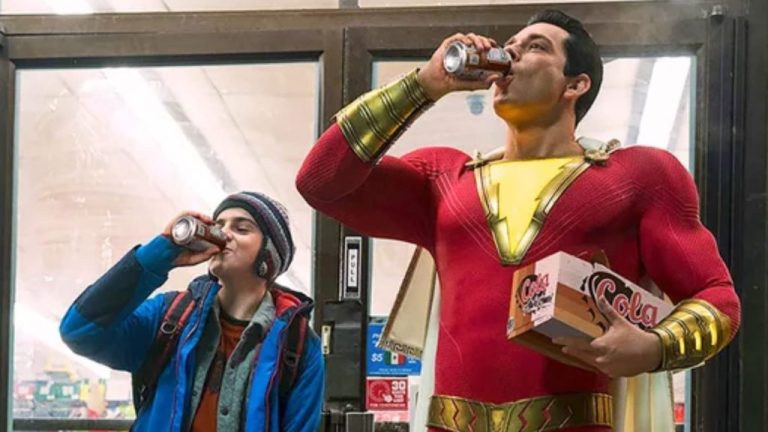 With the announcement of Shazam! it seemed that Warner Bros. had finally turned a corner with regards to its DC plans. Not only had the likes of Batman and Superman been swept to the side for a spell, they had been replaced with long-in-gestation projects like Aquaman and Birds of Prey, and this tale of teen Billy Batson (Asher Angel) an oblivious boy whose destiny it became to turn into Shazam (Zachary Levi) a much more grown up superhero who could be in line to right some serious wrongs.
Warner Bros. also brought in horror director David F. Sandberg (Lights Out) to helm the much lower budget Shazam!, and it became clear once audiences actually saw the movie with their own eyes that the marketing for the film had been somewhat misleading. Yes, it was far lighter and funnier in tone than most other recent DC outings, but it contained its fair share of scary monsters, too, which younger audiences certainly weren't expecting.
read more: Complete Guide to DC Easter Eggs in Shazam!
If you're keen to pick up a copy of Shazam! to rewatch at home, or if you missed it in the cinema, it'll be coming to digital on July 2, and will hit 4K UHD, Blu-ray and DVD on July 16. 
In the meantime, we know you like to get a look at the bonus content planned for the physical release, and Warner Bros. is playing it pretty standard this time with not too much to get excited about, unfortunately.
Here are the announced special features you can expect to find on the discs…
Shazam Exclusive Motion Comic The Magical World of Shazam Super Fun Zac Carnival Scene Study Shazamily Values Who is Shazam? Deleted Scenes Gag Reel
You can pre-order Shazam! here.
As always, we remind you that bonus content can vary by format, territory and retailer.