News
Shame on us: The National Movie Awards 2007
Whoever let ITV decide they could hand out the UK's National Movie Awards should be stopped. Really. Here's why...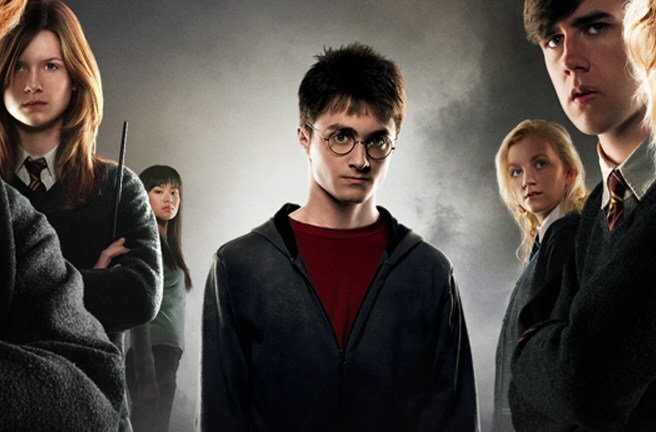 Previously, we'd reported on the nominations for the inaugural UK National Movie Awards. Another awards show dreamed up by ITV to compensate for the fact that they can only broadcast the Soap Awards once a year, the theory is that these are the people's awards, voted for no doubt over premium rate phone numbers that might not get through, but will always charge you for your call. Allegedly.
Well, to the shame of our nation, Britain has spoken. Or, more to the point, the kind of person who sits at home voting on such shows has spoken. And here is the list of winners:
Best Action/Adventure FilmCASINO ROYALEBest Animation FilmTHE SIMPSONS
Best Comedy FilmHOT FUZZ
Best Family FilmHARRY POTTER & THE ORDER OF THE PHOENIX
Best Male PerformanceDANIEL RADCLIFFE, Harry Potter
Best Female PerformanceEMMA WATSON, Harry Potter
So let's go through them. Best Action/Adventure Film was pretty much a shoo-in, given that Bourne Ultimatum didn't qualify and every other nominee was some way behind the standards that Casino Royale set. No argument there.
Best Animated Film: The Simpsons? Did you, like, actually watch it? Sure, it wasn't bad, but it beat the wonderfully-crafted Flushed Away, which had both a cracking script and top quality animation. Even the most devouring lover of The Simpsons Movie surely concedes that it was little more than a mishmash of two so-so episodes? Surely?
Best Comedy Film I think we got off pretty light. Hot Fuzz was no Shaun Of The Dead, but given its fellow nominees included Night At The Museum and Mr Bean's Holiday, I think you have to rate that one a narrow escape. Likewise, it's hard to argue that Harry Potter wasn't the best of the family films nominated: nobody was really going to vote for Fantastic Four, were they?
But here's where the whole shebang veers off the road, with dramatic style. Daniel Radcliffe, boys and girls, gave the Best Male Performance of the year. Really? I've got nothing against Daniel Radcliffe, and he's got the potential to be a really strong actor, but surely it was his lack of gravitas that hurt the last Potter movie? And as for Emma Watson winning Best Actress, you can only conclude that it was 13-year olds that were allowed to vote. Watson has long been the superior of the three actors who underpin the Potter films, but even so, does she even deserve to be mentioned in the same sentence as Judi Dench, yet alone beat her to an award?
So all in all, another example of ITV rewarding people for, on the whole, work that's below the usual standard of the winners, or for being really popular over being really talented. Casino Royale exempted.
At least it kept X Factor off the telly for a bit…