News
Shaft Trailer Arrives
There's a new Shaft movie on the way, starring Samuel L. Jackson and Richard Roundtree, and the first trailer is here!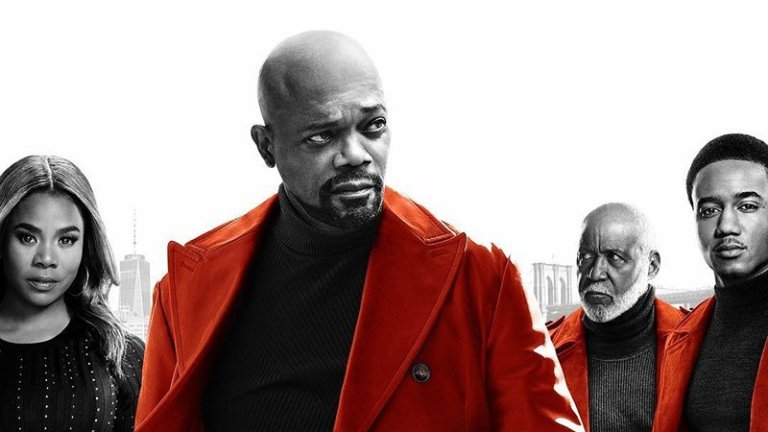 Who's the black private dick that's a sex machine to all the chicks? Shaft! Damn right and New Line is bringing the man that would risk his neck for his brother man back to the big screen. Shaft is gonna be made again. Can ya dig it? Richard Roundtree is returning to the title that made him a screen icon, but not as the lead. The upcoming reboot of Shaft will star Samuel L. Jackson, Jesse T. Usher, and Alexandra Shipp.
Tim Story, who directed Barbershop, Fantastic Four, Fantastic Four 2: Rise of the Silver Surfer, Ride Along and Kevin Hart: What Now?, will helm New Line's Shaft reboot. The screenplay for the new Shaft is written by Kenya Barris (creator of Black-ish) and Alex Barnow (The Goldbergs). 
The Shaft remake will be produced by John Davis of Davis Entertainment. Davis produced the original Predator and the 2010 sequel Predators. He also put together The Man From U.N.C.L.E. reboot, directed by Guy Ritchie and starring Henry Cavill.
Here's everything else we know about the movie:
Shaft Trailer
The first trailer has arrived!
Shaft Release Date
Shaft will release in theaters on June 14, 2019.
Until then, check out the first photo of three generations of Shafts…
Shaft Story
According to the official synopsis:
"Working for the FBI, estranged from his father and determined not to be anything like him, John Shaft Jr. reluctantly enlists his father's help to find out who killed his best friend Karim and bring down a drug-trafficking/money-laundering operation in NYC."
Shaft started out as a novel by Ernest Tidyman that was published in 1970. New York City private detective John Shaft is a complicated man who takes the job of finding a mobster's missing daughter. Gordon Parks directed the film adaptation in 1971. The movie made Richard Roundtree, currently doing an extended stint on Chicago Fire, an icon. Shaft took Hollywood behind the middle school and produced two sequels, Shaft's Big Score in 1972 and Shaft in Africa in 1973.
In 2000, John Singleton directed a loose sequel featuring Samuel L. Jackson as the nephew of the original badass, Christian Bale, Jeffrey Wright, Vanessa Williams, Elizabeth Banks and Toni Collette for Paramount.