News
Sgt. Pepper's Lonely Hearts Club Band 1978 Film Coming to Blu-ray
Shout Factory brings the 1978 Sgt. Pepper's Lonely Hearts Club Band film to Blu-ray. Duluth, Minn., names street after Paul McCartney.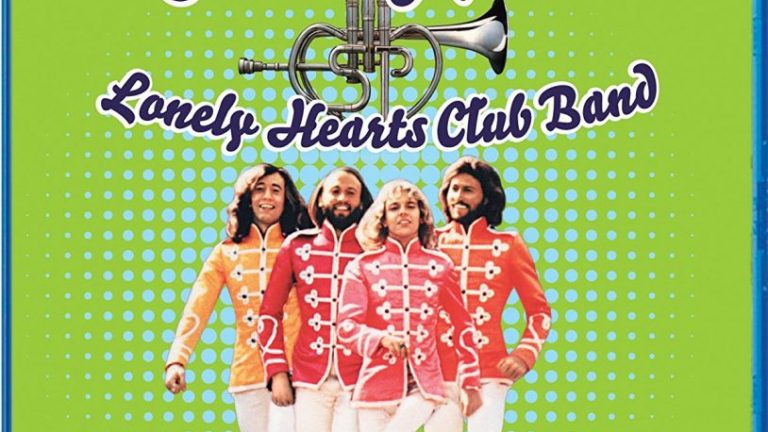 Oh boy, it looks like Shout! Factory is going to carry the weight of releasing the 1978 film version of the Beatles musical Sgt. Pepper's Lonely Hearts Club Band on Blu-ray. The disc will hit shelves on Sept. 26. Sgt. Pepper's Lonely Hearts Club Band was directed by Michael Schultz, who also made the comedy Car Wash, one of the only films to feature both Richard Pryor and George Carlin.
The Beatles' songs that formed the soundtrack for the Sgt. Pepper's Lonely Hearts Club Band movie was performed by the film's stars Peter Frampton and the Bee Gees, who were still hot after providing the four-on-the-floor disco tracks Saturday Night Fever. The film also featured Aerosmith, Alice Cooper, Donald Pleasence, George Burns, Earth, Wind & Fire, and Steve Martin.
Here's the official synopsis from Shout! Factory:
"Sit back and let the evening go with Sgt. Pepper's Lonely Hearts Club Band, the 1978 musical spectacular featuring stunning reinterpretations of over twenty classic Beatles songs. The one and only Billy Shears (multi-platinum recording artist Peter Frampton) and his best friends the Hendersons (Rock and Roll Hall of Famers The Bee Gees) are four young men from the quaint little town of Heartland. With superstardom calling, this fabulous foursome leaves Heartland – and Billy's beloved Strawberry Fields (Sandy Farina) – vulnerable to mean Mr. Mustard, who steals Sgt. Pepper's magical instruments for a fiendish, 'evil force that would poison young minds, pollute the environment, and subvert the democratic process.' It's up to our heroes to save everything they hold dear with the power of music, kindness, and heart."
Meanwhile, in the July issue of Paul McCartney's newsletter "What's That You're Doing?," Paul announced that a street was named after him in Duluth, Minnesota.
After a two-month break from playing live, McCartney hit the the road for the latest leg of his One On One tour playing to sold-out shows across North America and adding dates in Melbourne and Sydney.
Read and download the full Den of Geek Special Edition magazine here!