Reviews
Sex And The Silver Screen DVD review
Over five hours' worth of examination into the history of sex and the cinema? That's got to be three discs well filled, right?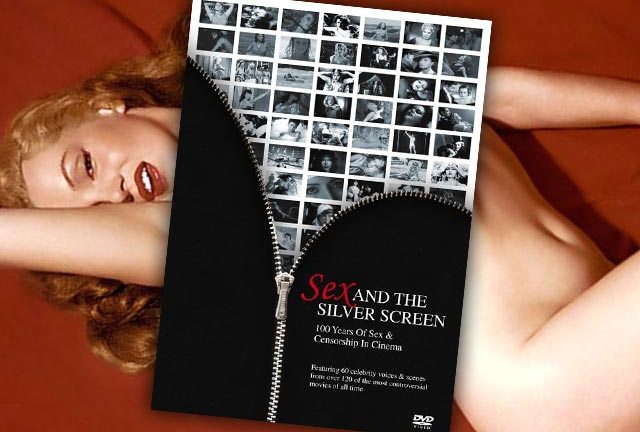 If the 'cinema' covered in the title of this mid-90s six-part history of screen censorship had included that of Europe, its frequent showings even on late night UK TV in the intervening years might themselves have suffered the censor's snip.
As it stands SATS limits itself to American film history, though covering the subject from the earliest Victorian-era apparatus. Relatively little remains to shock, though if you are likely to be disturbed by fin de siecle sheep-shagging and the sight of six-year old Shirley Temple dolled up as a fishnet-clad hooker, it may prove suitably prurient for rubber-neckers.
Narrated by screen siren Raquel Welch, the quotes from real-life characters involved in the struggle between censorship and libertarianism are read out by a role-call of Hollywood luminaries including Harrison Ford, Melanie Griffith, Marisa Tomei, Daryl Hannah, Dennis Hopper, Dan Aykroyd, Patrick Stewart and 50 others.
Their participation is an impressive reference for a well-constructed gloss of the history of the various religious, legal and moral groups that have sought to keep film clean of all that nasty smut, from the New York Met through to the MPAA via the Hayes office.
The history of getting lewd content past shrewd censors seems to pivot on obeying the letter but not the spirit of whatever sanctions the film industry has found itself working within, the core loophole being that wickedness may be portrayed as long as it is ultimately punished.
Later, the educational value of certain subject matter became protected constitutionally by the Supreme Court, which led to the phenomenon of 'nudie' flicks, where acts of naturism in documentaries permitted the kind of flesh-display that would have had mainstream works collected by the vice squad ten minutes into the first reel.
The 'Social Warning' short movie paved the way for this practice, with a reactionary take on society's sexier evils in the form of proscriptive propaganda – later lampooned in 'Reckless Youth', the Carrie Fisher section of Amazon Women On The Moon (1987).
You won't see much of Joan Crawford's stag film in SATS, but there is rare footage of Pasolini's notorious 120 Days of Sodom (1975) as well as other admittedly surprising curios.
Extras may possibly be redundant in a documentary series of this nature, but they include:
– Lights, Camera… A Century of Questions Interactive Film Quiz- Thomas Edison's Massage Parlour- Sally Rand's Fan Dance- How to Undress in Front of Your Husband- Dating Do's And Donts- Elysia- Pin-Up Queen Bettie Page- Coming Attractions
All are short and superficial, though 'Coming Attractions' is not the inline next-release promo you might expect!
Even given the extended runtime, the subject is too broad in scope to be more than superficially detailed, though it provides an excellent basis for further reading on the subject. The extraordinarily long narrated preface to each episode is identical in every case and seems to serve as padding, but with judicious use of the fast forward button, there's much in SATS to intrigue, if not satisfy.
Discs: 3Producer: Scanbox EntertainmentRun Time: 324 minutesRRP: £29.99