News
See a Special Screening of A Monster Calls in New York City With Us
We're hosting a screening of Liam Neeson's newest movie, A Monster Calls. RSVP your pass to the event now!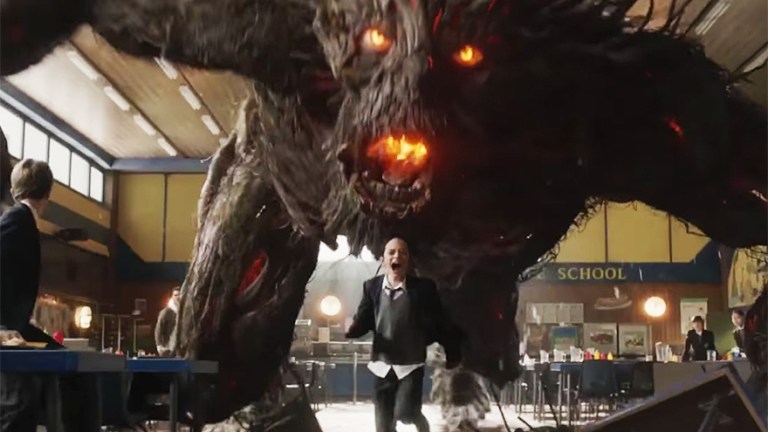 Den of Geek is proud to host an exclusive screening of A Monster Calls in New York City on January 3rd, and we want you to join us!
Based on the beloved book by Patrick Ness and directed by J.A. Bayona (The Impossible), A Monster Calls stars Felicity Jones, Sigourney Weaver, Lewis MacDougall, Toby Kebbell, and Liam Neeson in performance-capture and voiceover as the nocturnally visiting Monster of the title. In our review of the film, we praised the "dark fable" as "an unforgettable experience."
Here's the short synopsis, courtesy of Focus Features:
"12-year-old Conor (Lewis MacDougall), dealing with his mother's (Felicity Jones) illness, a less-than-sympathetic grandmother (Sigourney Weaver), and bullying classmates, finds a most unlikely ally when a Monster appears at his bedroom window. Ancient, wild, and relentless, the Monster guides Conor on a journey of courage, faith, and truth."
We'd like to invite our readers to a special screening of A Monster Calls in New York City on January 3rd. All you have to do to win tickets is send an e-mail to tips@denofgeek.us and answer the question: "What story would you like to have Liam Neeson read to you?" Make sure you put A Monster Calls Tickets in the subject line!
We'll notify winners on the morning of the screening with an RSVP link for your tickets.
Check out the trailer below:
Just to get you in the mood, here's Liam Neeson reading the first chapter of the book to you, so you know what you're getting into when you answer our big question.
The screening will be held at AMC Empire 25 (234 W. 42nd Street, New York, NY 10036) on Jan. 3, 2017 at 7:30 pm.
Please note: we aren't providing travel or lodging, so you should live in the New York area if you're planning to attend. Hope to see you there!
Also be sure to check out our exclusive interview with stars Liam Neeson and Lewis MacDougall: