News
The Secret Garden Movie: Trailer, Release Date, Cast, and News
The movie, based on the 1911 book, will be set in 1947, in the aftermath of WWII in England.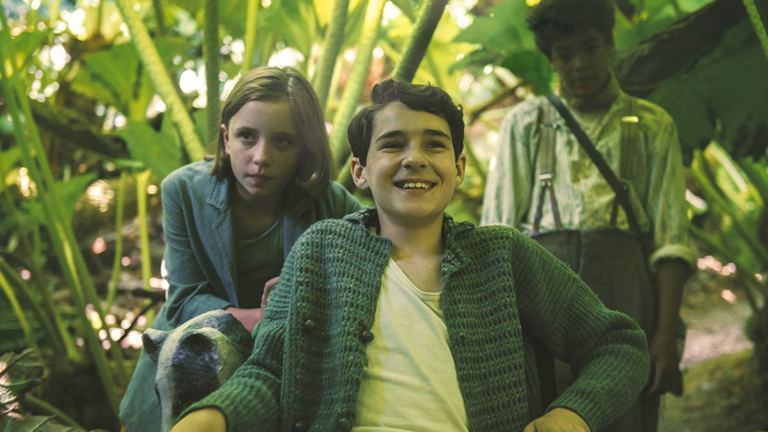 Frances Hodgson Burnett's The Secret Garden is a children's classic, one that has already found popularity on the screen in 1949, 1987, and 1993 film versions. With an upcoming movie adaptation starring Colin Firth and a stage musical revival in the works, The Secret Garden is poised to have yet another pop culture moment.
Here's everything you need to know about the new Secret Garden movie, starring Colin Firth…
The Secret Garden Movie Trailer
The Secret Garden movie has a new trailer, filled with magic. Check it out…
The 1911 novel adaptation is helmed by director Marc Munden (Philip K. Dick's Electric Dreams), from a script by the ridiculously prolific Jack Thorne. Studiocanal and Heyday Films are co-producing the family film. They have previously teamed up for the wonderful Paddington franchise.
The Secret Garden Movie Cast
In addition to Colin Firth, who will play protagonist Mary Lennox's uncle, Archibald Craven, Julie Walters also has been cast as Mrs Medlock, the head housekeeper at Misselthwaite. Cast in the main role of Mary, the 10-year-old girl who moves back to England after the death of her parents, is Dixie Egerickx, previously seen in Genius. Her Genius co-star Edan Hayhurst has been cast in the role of Mary's sickly cousin Colin. Amir Wilson stars as Dickon, with Isis Davis cast as Martha.
For those unfamiliar with the story, The Secret Garden follows young Mary, a British girl born to wealthy, but neglectful parents who spends her first 10 years in India. When he parents die unexpectedly, she is sent back to England to live with her stoic uncle Archibald Craven on his remote country estate called Misselthwaite.
At first, spoiled, sad Mary has a hard time adapting to her new life, but when she finds a neglected garden on the Yorkshire estate and begins spending time with her shut-in cousin Colin, the two begin to bond and bring the garden back to life. While the book is set in Edwardian England, the movie has been moved forward in time to 1947. It will take place on the eve of Partition in India in the aftermath of WWII.
"This is a fantastical reimagining of The Secret Garden," said director Munden in a statement. "I can't wait to explore it. It's an opportunity to immerse ourselves in an uncanny and wondrous world, which will play to the imaginations of adults and children alike."
The Secret Garden Movie Release Date
The Secret Garden movie will hit theaters in the UK on April 17, 2020, with a U.S. release soon to follow but yet to be announced.
More news as we hear it.