News
Sebastian Stan Replaces Chris Evans in The Devil All The Time
The Netflix film was originally set to reunite Evans and his Captain America: Civil War co-star, Tom Holland...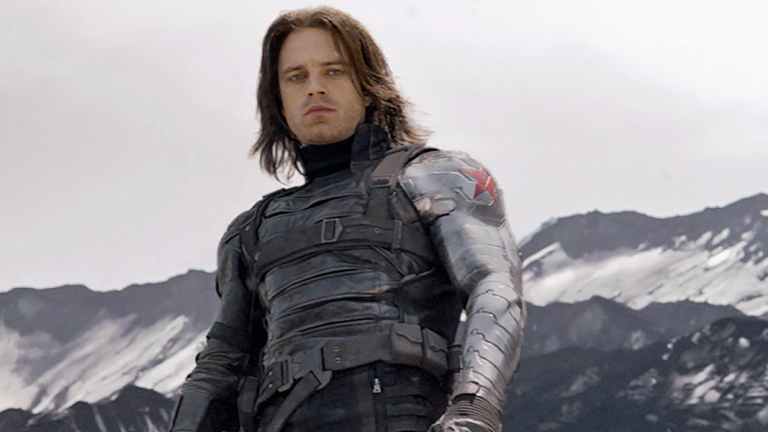 A sharp intake of breath when reading "Sebastian Stan will replace Chris Evans in…" can be followed by a long exhalation of relief in this instance. No 'new Captain America' news here! Sorry slash you're welcome.
Stan will be replacing Evans in Netflix's The Devil All The Time, however. The streaming service's adaptation of Donald Ray Pollock's bestselling novel was set to star Evans alongside Tom Holland, Jason Clarke, Mia Wasikowska, Robert Pattinson, Riley Keough, and Bill Skarsgard. Now, Stan will take his place, as the current Steve Rogers is juggling too many projects this year to make the commitment.
Here's a quick overview of the film, via Deadline:
"In the forgotten backwoods of a place called Knockemstiff, Ohio, a storm of faith, violence and redemption brews. Out of desperation to save his dying wife, Willard Russell turns to prayer which succumbs to sacrifice. This sets our protagonist Arvin, Willard's son, on his path from bullied kid to a man who knows when to take action. He interacts with a nefarious cast of characters: a serial killer couple, a faith-testing preacher, and a corrupt local sheriff in a story that is told across two decades."
Sebastian Stan's career has seen a notable shift to more quality roles in recent years, including well-received appearances in I, Tonya and in this year's grimy Nicole Kidman revenge flick, Destroyer. He also has a big Marvel series in the works at Disney's forthcoming streaming platform, Disney+, where he'll be reprising his role as Bucky Barnes, aka the Winter Soldier, opposite Anthony Mackie's Falcon. Not bad for a man who kicked off his big screen career by screaming "I'm going to make you my We-otch!" in the closing moments of a Renny Harlin flop.
The Devil All The Time will be directed by Antonio Campos (The Sinner) working from a script by Paulo Campos. Jake Gyllenhaal is among the film's producers. It should arrive later in 2019 or early in 2020 on Netflix.