News
Screenwriter Hired for Knight Rider Movie
The big screen take on Knight Rider moves a step closer, as Brad Copeland is hired to pen the script...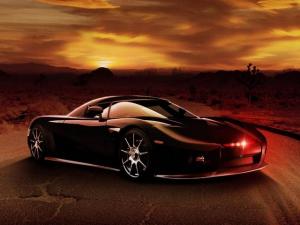 One of the consequences of the massive success of the Fast & Furious movie franchise is that movies with cars, particular with cars that are capable of moving at speed, are getting through the Hollywood system just a little easier. For instance, in 2014, we're getting a movie based on the Need For Speed videogames, and there's the small matter of Fast & Furious 7 next summer.
And it seems as though plans are still afoot to bring Knight Rider to the big screen too. The Weinstein Company picked up the rights to the TV series, and have reportedly now hired Brad Copeland to pen a draft screenplay for a movie based on it. Copeland, whose writing credits include Wild Hogs, Yogi Bear and the US take on The Inbetweeners, has made his directorial debut with the indie movie Coffee Town. We're unsure whether the plan is for him to direct this one too.
We've no idea thus far as to what direction the new adventures of Michael Knight and his trusty motor KITT will be taking. We would imagine that, should the movie press ahead, The Hoff will at least get a phone call about a cameo, though. He's reportedly keen to be involved.
More on the new Knight Rider as we get it.
Like us on Facebook and follow us on Twitter for all news updates related to the world of geek. And Google+, if that's your thing!