News
Scream 4 beaten by Rio at the box office: is Scream 5 still on track?
Scream 4 opens to decent, but not spectacular, numbers at the US box office. So have movie audiences had enough of Scream? And is Scream 5 still a goer?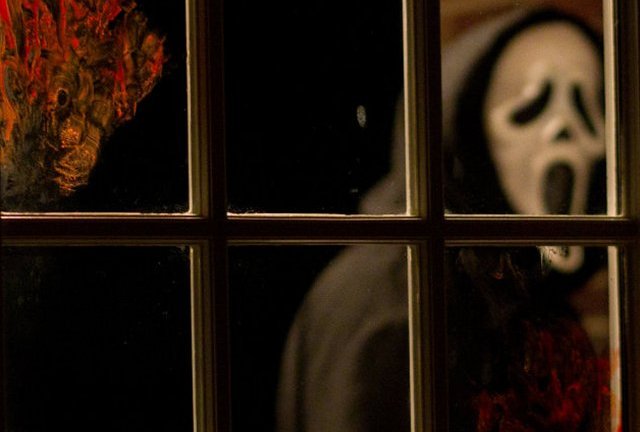 Over the weekend, the Scream franchise returned to the big screen across the world, with the masterplan supposedly being that this would be the springboard for Scream 5 and Scream 6 somewhere along the line.
However, a spanner may just have been thrown in the works. Scream 4 opened in the US to $19.279m over the weekend, and in line with how franchises and horror movies tend to perform, it's likely we'll see a 60-70% drop-off from that number next weekend. That points the way to a $50-60m US take for Scream 4, in line with the kind of business that Sucker Punch has been doing.
To give this some context, the last Scream movie before this one, Scream 3, shot out of the traps with $34.7m in opening weekend US takings, back in 2000, when ticket prices were cheaper, and went on to make $89m in the US and a grand total of $161m worldwide.
In fact, if you track back the Scream movies, they've always worked on a financial law of diminishing returns. Scream made $103m in the US, $173m in total. Scream 2 snared $101m in the States, and took an overall haul of $172m. Scream 4 can count on around $60-70m from outside the US, which means that the film's worldwide box office take is set to be closer to $130m.
So, where would that leave the franchise?
Well, my answer to that would be it's still in some sort of health. Reviews for Scream 4 were generally quite positive (our review is here), in spite of the varied reports of trouble throughout the production (writer Kevin Williamson eventually walked away).
Furthermore, the Scream movies aren't likely to be massively expensive to make. Scream 4 is reported to have cost around $40m to make, and while there's marketing and distribution costs to add to that, it stands a sporting chance of breaking even on its theatrical numbers.
Which leaves the DVD and Blu-ray market, where Scream in the past has made a substantial killing. However, even that market isn't quite as strong as it was back in 2000. Yet, it should still have enough life in it to turn a handsome profit for Scream 4.
The longer problem, though, is does an audience want a Scream 5? The law of diminishing returns would suggest that Scream 5 will do around twenty percent less business than Scream 4, and it'll have to be sold without the novelty factor of resurrecting an 11-year dormant franchise.
On a more practical level, just how happy a ship was Scream 4, and will everyone want to return? Director Wes Craven, at one point during filming, Tweeted that he didn't have control of the script, and the departure of Williamson does ask some longer term questions.
Scream 5 would make a profit, certainly, but it does run the danger of the franchise turning into a Final Destination-esque cash cow, rather than an inventive, funny slasher franchise in its own right.
So, while The Weinstein Brothers have arguably won their gamble to bring Scream back, in spite of the slightly disappointing box office numbers, they may have to think twice about their plans for a fresh Scream trilogy.
In the meantime, the US box office was ruled by Fox's latest animated movie, Rio, which ate up $40m in takings. That's not bad, although, for a major family animated movie, it's still leaning towards the low side.
It seems nobody's got quite the money they wanted at the US box office this past weekend…