News
Scoob: Trailer Arrives For New Scooby-Doo Movie
There's a new Scooby-Doo animated movie on the way that tells the origin story of Mystery Inc. It'll be here... someday.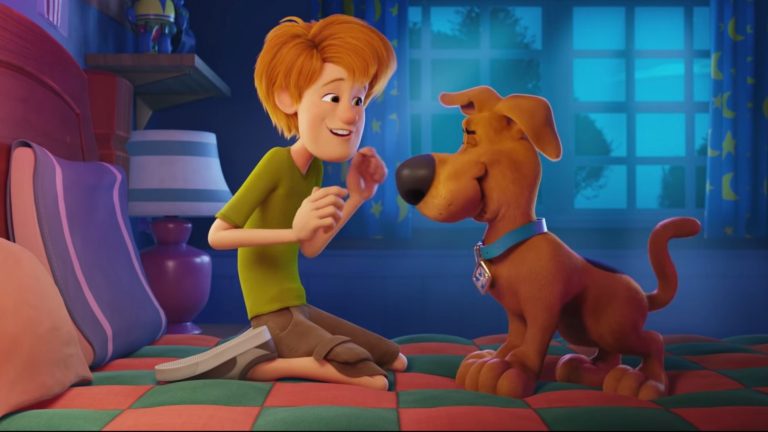 There's been a new Scooby-Doo animated movie in development at Warner Bros. for some time now, and it has finally taken another major step toward the big screen. The film, titled Scoob!, is directed by Tony Cervone and features an all-star voice cast. It will also be released in theaters. Some day…
Scoob Release Date
This animated Scooby-Doo movie was due in theaters on May 15, 2020.  It has now been delayed indefinitely due to the coronavirus crisis.
Scoob Trailer
Mystery Inc. is getting an "epic" origin story in Scoob. Ready the feels for a young Shaggy and Scooby. Enjoy the latest trailer below.
And here is the original teaser trailer for the movie!
Scoob Voice Cast
Scoob has an impressive voice cast.
Gina Rodriguez will voice Velma, Will Forte is Shaggy, Tracy Morgan is Captain Caveman (wait…what?), and, as it should be, Frank Welker will return to voice Scooby. Daphne will be played by Amanda Seyfried and Fred will be voiced by Zac Efron.
Although there's one notable exclusion here: Matthew Lillard. Lillard has been the voice of Norville "Shaggy" Rogers since he physically embodied the character in two live action movies. Since 2002, Lillard has voiced Shaggy in nearly every animated incarnation of the character, from series to direct to video movies, including (and most importantly, as far as this writer is concerned) on the absolutely brilliant Scooby-Doo: Mystery Incorporated, the single greatest version of the Scooby-Doo mythos ever created.
read more: The 10 Scariest Scooby-Doo Episodes
Lillard, unfortunately, found out he wasn't included in this round of meddling kids hijinks at the same time as the rest of us.
While we're all curious to see what Will Forte brings to the role, it's kind of tough to imagine anyone other than Lillard voicing Shaggy at the moment. Nobody this side of Shaggy originator Casey Kasem has put more time into Shaggy, and no Scooby-Doo show ever explored the character the way that Mystery Incorporated did. Hopefully he'll continue to give Shaggy voice in assorted other animated efforts. I could do with a sequel to Scooby-Doo! & Batman: The Brave and the Bold, myself.
Scoob Story Details
Here are the details on the story, according to THR…
"The story sees the Mystery Inc. gang join forces with other heroes of the Hanna-Barbera universe to save the world from Dick Dastardly and his evil plans…and this time, we are told, the threat is real."
Well, that explains the presence of Captain Caveman. The idea of a Hanna-Barbera shared universe was briefly explored in the excellent Mystery Incorporated episode (oh, who am I kidding, they're all excellent), "Mystery Solver's Club State Finals." The big question now, of course, is whether Blue Falcon and Dynomutt will make an appearance. They had damn well better. Maybe Ben Affleck will lend his voice, since he has hung up his other cape.
Mike Cecchini is the Editor in Chief of Den of Geek yet spends far too much time thinking about the antics of a mystery solving canine and his human sidekicks. You can read more of his work here. Follow him on Twitter @wayoutstuff.