News
Schwarzenegger is Obsessed in First Trailer for Aftermath
Tragedy sets Arnold on a terrible course of action in this fact-based thriller.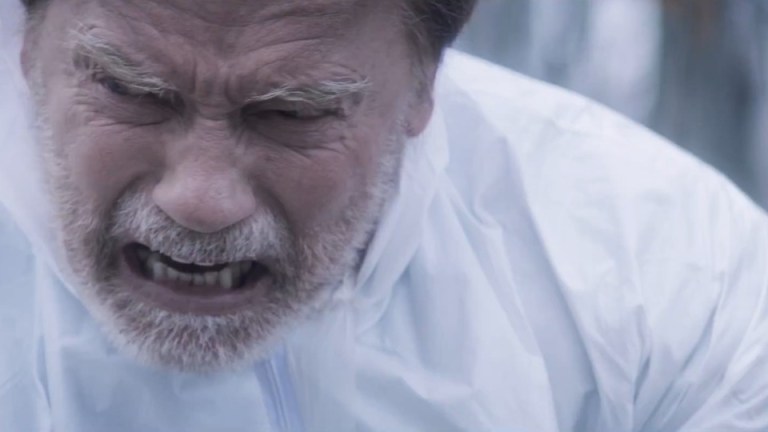 Aftermath stars Arnold Schwarzenegger as Roman, a man whose wife and daughter are killed in a plane crash due to the negligence of an air traffic controller (Scoot McNairy). While McNairy's character and his family have to go into protective custody due to the public outcry over the incident, Roman is disturbed by the lack of empathy from the airline and its attempts to simply settle with thr grieving father and husband financially. Increasingly obsessed, Roman goes hunting for the air traffic controller to get the one thing he wants most — an apology.
It's a grim story, and it's all the more horrific because it's based on a true story: you can read more about that here. In the meantime, Aftermath is directed by Elliott Lester and produced by Darren Aronofsky, with a cast that also includes Maggie Grace, Martin Donovan and Kevin Zegers. What makes it interesting is that we may see Schwarzenegger at his most raw and vulnerable in the film — something almost unheard of in his '80s action days.
The official synopsis and trailer are below. Aftermath is due out April 7.
Two strangers' lives become inextricably bound together after a devastating plane crash. Inspired by actual events, AFTERMATH tells a story of guilt and revenge after an air traffic controller's (Scoot McNairy) error causes the death of a construction foreman's (Arnold Schwarzenegger) wife and daughter.