News
Schwarzenegger Blames Clinton for Last Action Hero Failure
Last Action Hero failed partly because of a change in politics, argues Arnold Schwarzenegger...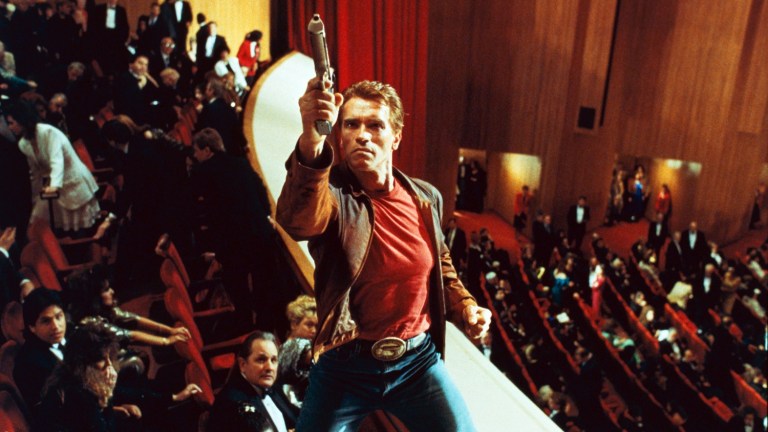 When Arnold Schwarzenneger's first big action vehicle following Terminator 2 – 1993's Last Action Hero – went head to head with Jurassic Park at the box office, you don't need us to tell you that the dinosaurs won. Arnie's box office power never hit the same heights again either, although True Lies had a chance, and in the aftermath of Last Action Hero's disappointing takings, several reasons were cited.
But the election of Bill Clinton wasn't one of them.
However, in a new interview with Business Insider, Schwarzengger has reflected on Last Action Hero's underwhelming box office performance, and part-concluded that new politics had its place in the mix.
"It was one of those things where President Clinton was elected and the press somehow made the whole thing kind of political where they thought, 'okay, the 80s action guys are gone here's a perfect example' and they wrote this narrative before anyone saw the movie. The action hero era is over, Bill Clinton is in, the highbrow movies are the 'in' thing now, I couldn't recuperate."
What counters that slightly is that 1993 saw Sylvester Stallone hit big in his 'comeback' movie, Cliffhanger. Furthermore, Last Action Hero was notoriously muddled, for all its merits, and some way away from the Arnie vehicle that had been teased.
Still worth a watch, though.
Read the full Den of Geek NYCC Special Edition Magazine right here!