News
Scarlett Johansson Withdraws From Controversial Role In Rub & Tug
Responding to criticism, Scarlett Johansson has withdrawn from playing transgender crime boss Dante "Tex" Gill.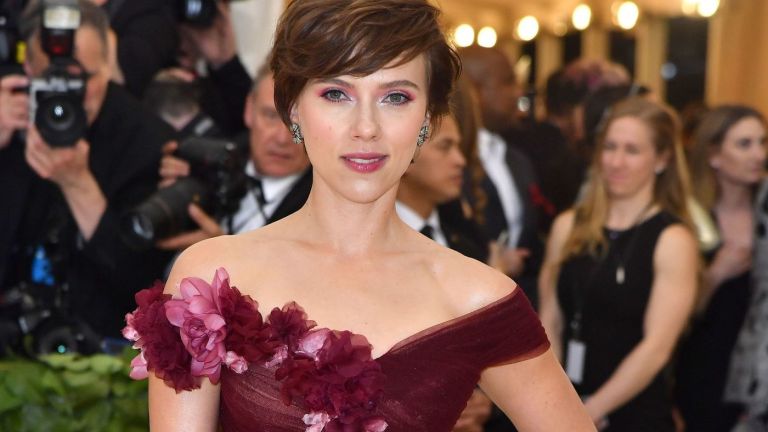 Scarlett Johansson has officially withdrawn from her role as transgender crime boss Dante "Tex" Gill in the upcoming film Rub & Tug.
The actress confirmed her withdrawal with Out Magazine today, saying, "While I would have loved the opportunity to bring Dante's story and transition to life, I understand why many feel he should be portrayed by a transgender person, and I am thankful that this casting debate, albeit controversial, has sparked a larger conversation about diversity and representation in film."
Johansson's initial casting of the larger-than-life trans figure was met with some criticism, as many rightly pointed out that it would have been more appropriate for a trans male actor to portray Gill, a gangster who built a criminal empire via massage parlors in 1970s Pittsburgh.
The controversy continued after Johansson, via her representation, told Bustle that any concerns of her casting could be "directed to Jeffrey Tambor, Jared Leto, and Felicity Huffman's reps for comment." 
Following Johansson's decision, GLAAD President and CEO Sarah Kate Ellis released the following statement:
"Scarlett Johansson's announcement, together with the transgender voices who spoke out about this film, are game changers for the future of transgender images in Hollywood. Hollywood changed how Americans understand gay and lesbian lives, and TV is starting to do the same for transgender people with authentic transgender portrayals being major hits with critics and audiences. The film industry has a real opportunity to do the same."
Rub & Tug comes from director Rupert Sanders who previously worked with Johansson on Ghost in the Shell (which had a bit of a whitewashing controversy of its own). There is no word on who will now play Gill or if the movie's production schedule will be altered.