News
Saw: Legacy Adds Laura Vandervoort & Hannah Anderson to Game
Smallville's Laura Vandervoort and Hannah Anderson are going to play a little game with Jigsaw in Saw: Legacy.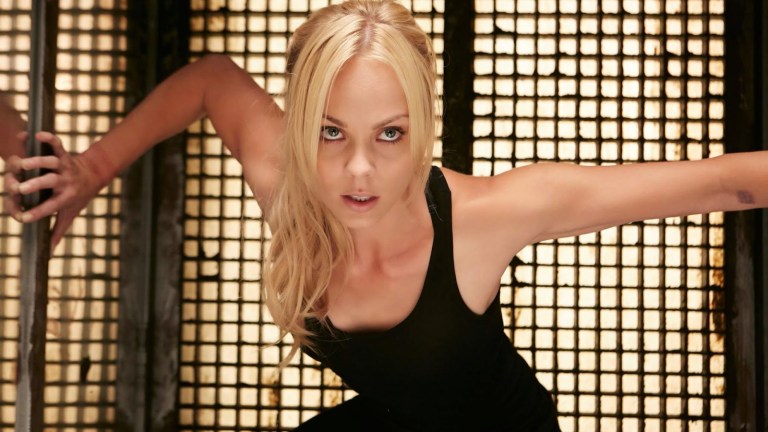 In 2010, Lionsgate released a film with the definitively conclusive title, Saw: The Final Chapter. So of course there had to be more seven years later! [Casts suspicious eye toward this weekend's Resident Evil movie]. Indeed, Saw: Legacy will be out in theaters this autumn just in time for Halloween, and now we know two of the first names who will participate in Jigsaw's little games.
As announced to Variety, Laura Vandervoort of Bitten and Smallville fame has signed onto the project, as has Hannah Anderson, who is best known for the series Shoot the Messenger. The film is also being directed by the two brothers Peter and Michael Spierig. The pair previously helmed 2009's vampire film, Daybreakers. The film has a screenplay by Peter Goldfinger and Josh Stolberg, who also wrote the 2010 Piranha 3D remake.
In many ways, it makes sense for Lionsgate to return to the well of Jigsaw, whose sadistic torture porn has lived on well past his big screen death (he died in the third movie and they still made four more of these suckers!). Just as New Line Cinema was the house that Freddy built in the 1990s, Lionsgate was able to grow plenty of capital in the early 2000s by making Saw movies an annual Halloween event. Granted, only the first Saw was particularly good. But that film, which was as much a thriller as a showcase for torment, was directed by the then-rookie James Wan and co-written by Wan and fellow future-horror luminary Leigh Whannell. And with Lionsgate on the precipice of making a sweep of major awards at this year's Oscars, including Best Picture, for La La Land, it is interesting to see the studio starting up Jigsaw's work again.
However, the studio is in need of new franchises after Twilight and Hunger Games ran their course (and Divergent just petered out). If an eighth Saw movie ensures more risks on things like La La Land, then we're all for new puzzles at Jigsaw's behest—just as long as someone else is playing them.
Saw: Legacy opens Oct. 27.