News
Sandman Movie Loses Writer
Eric Heisserer isn't writing the Sandman movie anymore, and the project appears to have stalled completely.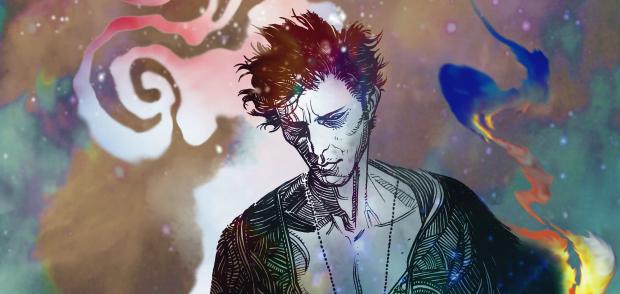 The Sandman movie continues to run into problems. The legendary comic book series just can't seem to hold on to a creative team when it comes to its movie adaptation. Joseph Gordon-Levitt had been hard at work on the project for nearly three years (he was developing the script with Jack Thorne of Harry Potter and The Cursed Child fame, producing, and potentially directing) he bowed out in March. And now Arrival's Eric Heisserer has decided not to continue on with a Sandman screenplay, either.
"I had many conversations with Neil [Gaiman] on this, and I did a lot of work on the feature and came to the conclusion that the best version of this property exists as an HBO series or limited series, not as a feature film, not even as a trilogy," Heisserer told io9. "The structure of the feature film really doesn't mesh with this. So I went back and said here's the work that I've done. This isn't where it should be. It needs to go to TV. So I talked myself out of a job!"
Finally! Someone involved with this project willing to tell the truth.
To be fair, there are a very small handful of Sandman stories that would make for interesting feature films. The most obvious would essentially be the first volume of the series, Preludes and Nocturnes, about how Morpheus was imprisoned by an Aleister Crowley type figure for decades, and eventually was freed and had to reclaim his power. This is the closest to something that would work in a movie's traditional three act structure, and would serve as a fair introduction to the world. But even this would be far better as the first season of a TV series.
Even more importantly, Sandman worked so well on the page because it dealt specifically with literature. A Sandman movie or TV series should offer similar commentary on film and television, rather than try and make straight adaptations of stories that were designed for comics in the first place. Sandman writer Neil Gaiman recently admitted that he'd "rather no Sandman movie were made than a bad Sandman movie were made." Folks have been trying to adapt Sandman for nearly 30 years, and none have found the right formula (there was at least one truly dreadful screenplay from the '90s which is best left forgotten).
To be fair, this incarnation of the project has been in a bit of limbo for years now. Despite lots of positive noises from the likes of Joseph Gordon-Levitt and Jack Thorne, it never seemed to be moving forward. There has never been a release date on the table, it shifted from Warner Bros. to New Line (which prompted Gordon-Levitt's departure), and there hasn't been much urgency surrounding it. Maybe it's better this way. For years, another Vertigo comic, Preacher, was marked for the big screen, before the folks involved came to their senses and brought it to TV instead. Perhaps Sandman will get similarly lucky.