News
San Andreas 2 still active, but hinges on Dwayne Johnson
Alexandra Daddario reckons San Andreas 2 is still likely - but Dwayne Johnson's schedule is a problem...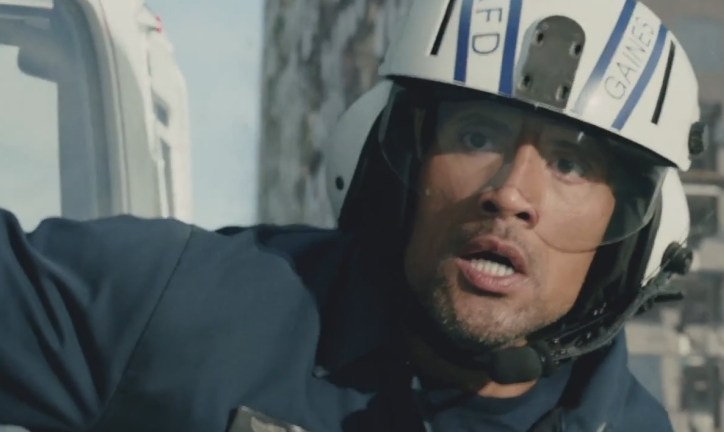 We've not heard anything about the mooted San Andreas 2 now since the start of 2016. But, some 17 months after the last update, its co-star – Alexandra Daddario – has held the door ajar a little for the project.
In a new interview with Collider, that's well worth a read, she was asked if she though the sequel would happen. Bottom line: it's likely, but depends on Dwayne Johnson's schedule. 
"If I had to bet money on it, I'd say yes", she told the site, "but it's still in the pre-production stage of putting it together. You never know with Dwayne Johnson's schedule. He's a very busy man. But that movie did very well, and it did very well overseas, so I can see them trying to find a slot for it".
Johnson – who also co-starred with Daddario in Baywatch – is currently filming Skyscraper for release next summer. Daddario was promoting her next movie, The Layover.
From February 2016
How can the same thing happen to the same guy twice, as John McClane once pretty much said? Dwayne Johnson may be about to find out, as New Line Cinema is putting a sequel to San Andreas into development.
San Andreas 2 will see Johnson reprising the role of rescue helicopter pilot Raymond Gaines, who in the first film saved lots of people from earthquakes and special effects.
The new film is set to be penned by Neil Widener and Gavin James (the writers of the original movie, Carlton Cuse, Andre Fabrizio and Jeremy Passmore don't seem to be involved). Carla Gugino and Alexandra Daddario are expected to return as Gaines' ex-wife and daughter respectively. Paul Giamatti is expected back too.
Brad Peyton, director of the first San Andreas and set to helm Johnson in videogame adaptation Rampage next, will be calling the shots on San Andreas 2 as well.
Exact plot details remain unknown at this stage. We'll keep you posted as we find out more about San Andreas 2, though.