News
What Sam Raimi's Spider-Man 4 Could Have Been
The Vulture, Mysterio, Black Cat, and even a spider-kid? There are plenty of details and rumors for what was Sam Raimi's Spider-Man 4.
Sam Raimi's Spider-Man 4 is one of the great "what could have been" stories in superhero movie history. While it's charitable to say Spider-Man 3 wasn't well received by fans in 2007, and the critics were also fairly divided upon its initial release, it still took in nearly $900 million at the box office. And this was back in 2007, long before studio logic was "billion dollars or bust" for superhero franchise installments.
So of course Spider-Man 4 was planned by Sony. Encouragingly enough though, Sam Raimi was set to return, which was still good news as he had directed the first two excellent movies, even though the third wasn't quite what everyone hoped for.
It's amazing that a movie of this size that got so far along in its conceptualization has so little concrete information out there. But John Malkovich, who had at one point been tapped to play Norman Osborn in the first Spider-Man movie, was apparently ready to give the supervillain thing a try as Adrian Toomes, the Vulture (we finally got this villain via Michael Keaton in 2017's excellent Spider-Man: Homecoming). There were lots of other hints and rumors, including a script for Spider-Man 4 that infamously made the rounds but is absolutely, 100 percent fake, and the idea that Peter Parker and Mary Jane Watson would have had a child in the film, which we cannot confirm, however the movie was definitely screen testing redheaded toddlers to play a baby of some importance. 
But thanks to concept artist Jeffrey Henderson, we have our first genuine look at what Spider-Man 4 would have contained, and there are some really cool revelations. Mr. Henderson doesn't reveal too many details, and it's clear that there's much more than what is revealed here. There are multiple villains here, although it at least appears the main focus is the Vulture.
Let's start with the Vulture…
…who certainly looks a little like John Malkovich in this next image, doesn't he?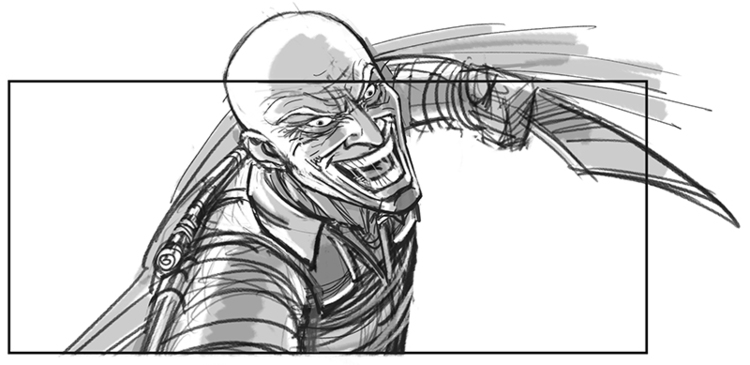 But then there's Mysterio, although he appears to not be a major villain and more of a brief distraction…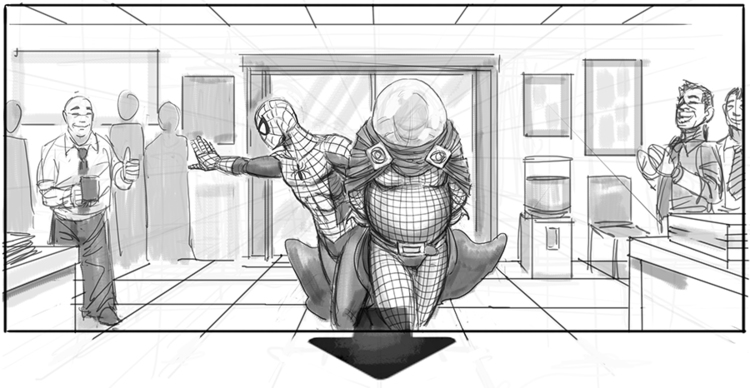 But there's something particularly interesting about Mysterio without his helmet…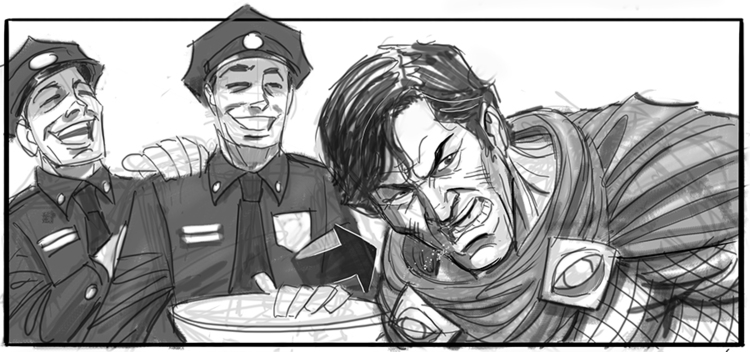 He looks an awful lot like Bruce Campbell there, doesn't he? Now I really wish this movie had been made. Campbell, of course, had cameos in all three of Raimi's Spider-Man movies, as the brilliant ring announcer in the first, the snooty usher in the second, and a hapless maitre d' in the third. Turning him into frustrated actor Quentin Beck for Spider-Man 4 would have been amazing. Mysterio will finally make his big screen debut in 2019 as one of the villains of Spider-Man: Far From Home, where he'll be played by Jake Gyllenhaal.
There would be a new love interest in the film, a brunette (at least while in civilian clothes) that for years was assumed to be Felicia Hardy, aka the Black Cat. Despite her feline resemblance to Batman's own romantic frenemy, Felicia has her own rich history as a frequent Spider-Man partner and ally. Sam Raimi confirmed in 2013 that he had tested Anne Hathaway for the role of Felicia Hardy.
There's also a mysterious young woman who Peter is smooching in some of these storyboards. Could she be Anne Hathaway's Felicia Hardy/The Black Cat?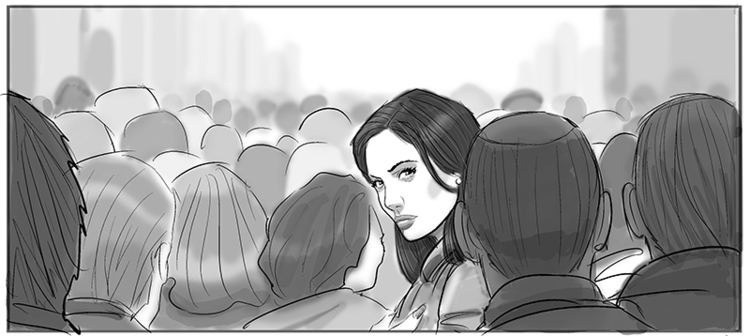 "It would've been one absolutely kick ass movie," Henderson says of Spider-Man 4. "Seriously. We were working on some crazy- cool stuff, because everyone, from top to bottom, felt that Spidey 3 was a bit of a 'missed opportunity', and we all really wanted to help Sam take SM4 to another level so he could end the series on a high note."
It eventually fell apart, because Sam Raimi was never happy with any of the script treatments. Sony had a firm deadline that Raimi was not comfortable with pursuing without a stronger screenplay. In his own words, Raimi said he pulled the plug as a result:
"It was simply that we had a deadline and I couldn't get the story to work on a level that I wanted it to work. I was very unhappy with Spider-Man 3, and I wanted to make Spider-Man 4 to end on a very high note, the best Spider-Man of them all. But I couldn't get the script together in time, due to my own failings, and I said to Sony, 'I don't want to make a movie that is less than great, so I think we shouldn't make this picture. Go ahead with your reboot, which you've been planning anyway.'"
Of course, Sony rebooted the franchise, where they promptly proved they learned nothing from the mistakes of Spider-Man 3 by loading The Amazing Spider-Man 2 with multiple villains and plenty of alienating sequel set-up. Marvel and Sony are now off to a much better fresh start with Spider-Man: Homecoming.
Go check out the rest of the storyboards that Mr. Henderson is allowed to share "without pissing Sam off" over at his site! 
Mike Cecchini is the Editor in Chief of Den of Geek. You can read more of his work here. Follow him on Twitter @wayoutstuff.