News
Sam Raimi to Direct Kingkiller Chronicle Film Adaptation
The legendary director has reportedly joined this rapidly growing franchise.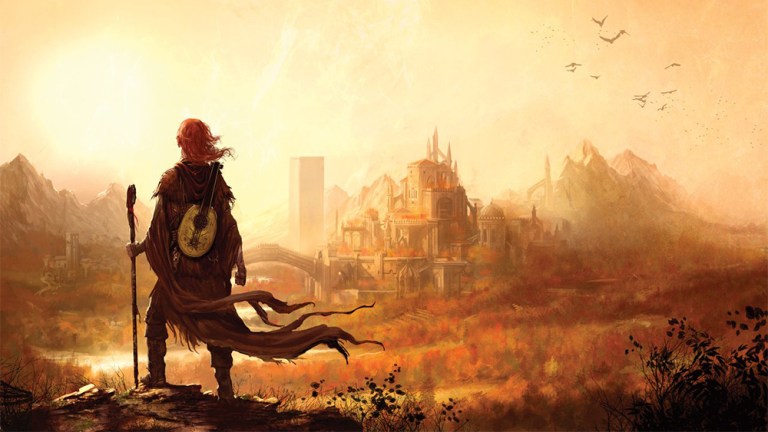 According to The Hollywood Reporter, Sam Raimi is in negotiations with Lionsgate to direct a feature-length film based on Patrick Rothfuss' The Kingkiller Chronicle book series. 
Lionsgate has not released any official statement regarding Raimi's alleged involvement with the upcoming adaptation. 
This news does raise some questions regarding how The Kingskiller Chronicle novels will be adapted into multiple formats. In 2016, Hamilton star and creator Lin-Manuel Miranda signed on as creative producer for the planned film and television adaptations of the series. Showtime has also confirmed that they are developing a TV series based on the novels. It's also been said that Lindsey Beer (writer of Transformers: The Last Knight) has already been working on a script for a film adaptation of the first book in The Kingkiller Chronicle series, The Name of the Wind.  It is believed that Raimi's film may be based on that script. 
As neither Lin-Manuel Miranda or Showtime have indicated that a television series based on the novels is not still in development, we're led to believe that the reported film adaptation and the reported television adaptation are both still being produced. What remains unknown is how they will co-exist. Will the film lead into the show? Will the show be based on the universe of the books but not the books themselves? How does Lin-Manuel Miranda's rights to turn this series into a musical factor into the roadmap of future releases? Remember that there have also been talks about video games based on the novels that are supposedly tied into this deal. 
The answers to these questions should hopefully become available in the coming months. For now, though, fans of The Kingkiller Chronicle books will likely be thrilled to hear that a veteran director like Raimi will reportedly helm the first film adaptation of the novels. Indeed, this is the biggest project Raimi has been attached to since the Spider-Man franchise. 
As for The Kingkiller Chronicle books, we're still waiting on the much-anticipated release of the third book in the series, The Doors of Stone. Rumors suggest that novel may be released as early as 2019. 
For now, the series consists of two books (The Name of the Wind and The Wise Man's Fear) which tell the story of a hero named Kvothe whose seemingly quiet retirement is turned upside down when a traveling storyteller happens upon him and tries to get him to tell the true details of his life. Along with the upcoming third novel, author Patrick Rothfuss has indicated he is interested in telling more stories set within that universe.