News
The Hitman's Bodyguard Trailer and Release Date
Ryan Reynolds and Samuel L. Jackson star in The Hitman's Bodyguard, which has a gloriously NSFW trailer.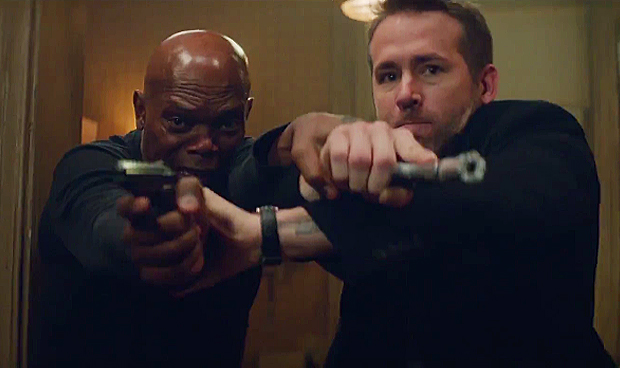 Ryan Reynolds's upcoming action film The Hitman's Bodyguard is looking like perhaps the best of his post-Deadpool resurgence, with a cast featuring the likes of Samuel L. Jackson, Gary Oldman, Salma Hayek, and a burgeoning star in Daredevil actress Elodie Yung. 
Check out the very NSFW full trailer, which looks like an old school action movie mixed with everything else you like. Indeed, it's full of the off-color banter and hard-charging action that one would expect to find from a movie that teams up Ryan Reynolds with Samuel L. Jackson, living up to its simple, but effective premise.
Also be sure to check out the previous teaser trailer for The Hitman's Bodyguard, which uses music to get an obvious (but nonetheless hilarious) joke out of the way. Like its full trailer successor, it's very NSFW.
Here's the official plot synopsis:
"The Hitman's Bodyguard" is an action comedy about the world's top protection agent (Reynolds) and his new client: a notorious hitman who came in from the cold (Jackson).  They've been on opposite ends of a bullet for years.  They hate each other.  Now they're stuck together and have 24 hours to get from England to The Hague. The only thing standing in their way is everything a murderous Eastern European dictator (Oldman) can throw at them.
Patrick Hughes is directing. Hughes made a name for himself writing and directing short films, he garnered some major attention with his 2010 modern Western Red Hill starring True Blood's Ryan Kwanten. He then directed The Expendables 3, seemingly catching the old-school action star franchise at a point when the nostalgia of its premise was beginning to wane. But based on that trailer, Hitman's Bodyguard seems like a promising potential film rebound for Hughes.
Hitman's Bodyguard Poster
Complementing The Hitman's Bodyguard teaser trailer usage of the late Whitney Houston's cover classic "I Will Always Love You," representing her iconic onscreen romance with Kevin Costner in 1992's The Bodyguard, a sidesplitting, meme-tastic parody poster of that film surfaced officially, utilizing a viral strategy to get the word out on this not at all romantic, uber-violent buddy movie.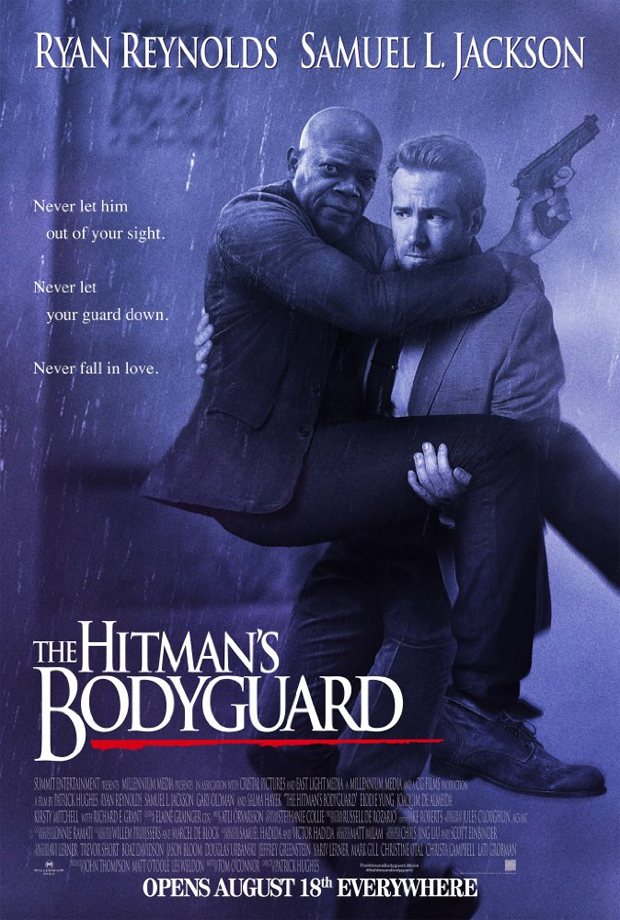 Hitman's Bodyguard Release Date
The Hitman's Bodyguard opens on August 18.